Black History Month Poster Contest
February 2 @ 9:00 am

-

February 13 @ 12:00 pm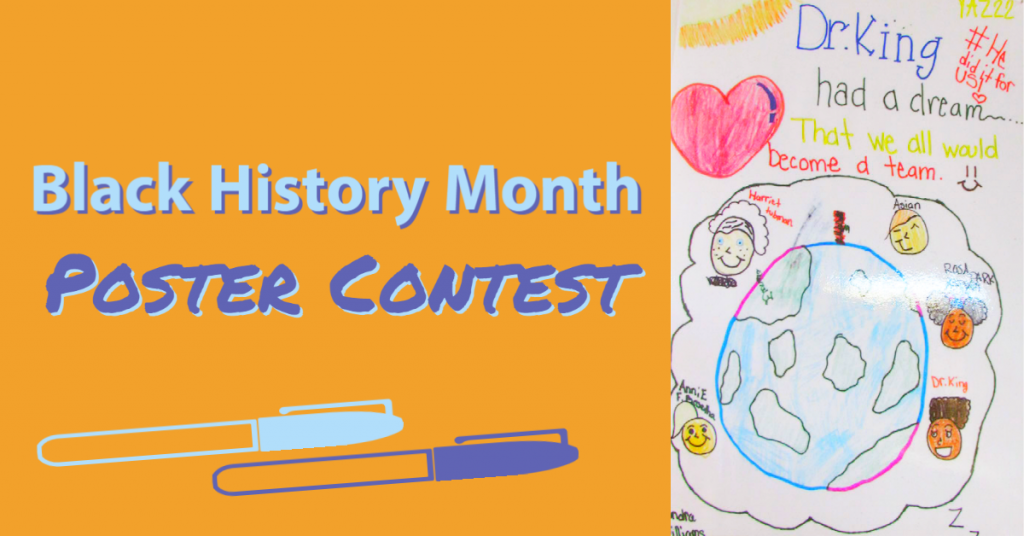 Enter the Black History Month Poster Design Contest by February 13th at noon for your chance to win a gift card. Contact 318-793-2182 for more information.
The theme for Black History Month 2021 is "The Black Family: Representation, Identity and Diversity" and is set every year by the Association for the Study of African American Life and History®, an organization founded in 1915 by Dr. Carter G. Woodson, the famed African American historian known as the "Father of Black History."
OFFICIAL CONTEST RULES AND ENTRY FORM
You may design your poster based on the theme but it is not mandatory.
All entries will be judged on creativity, artistic merit, and best representation of
Black History Month.
Winning posters will be will be displayed at Boyce branch of the Rapides Parish Library.
Copies of the winning posters will be given to winners.
Entry Deadline: Saturday, February 13th, 2020 – Noon
Drop off entries at Boyce Branch Library
All entries must comply with all contest rules.
1. All art must be original. Do not trace or copy cartoon characters, copyrighted art, or clip art.
2. The entry must be received by staff at Boyce Branch Library no later than
Saturday, February 13th, 2020 Noon.
3. The art must be within the dimensions of 8.5 inches x 11 inches. Artwork on an attached sheet must be attached to entry form by paper-clip with artist name printed on the back. Please do not use a Sharpie to sign your name on the back of your poster, as it bleeds to the front on your artwork. Do not use tape or staples to attach artwork to entry form.
4. One entry per person.
5. By participating in this contest, the winners agree to let the Rapides Parish Library use their photographs, names, write-ups, and or likenesses for promotion of the library without further compensation. All information gathered is for the use of the Rapides Parish Library in administering the contest and will not be shared except to publicize the winners.
6. Winners will be notified by telephone.
7. All submitted artwork becomes the property of the Rapides Parish Library.