Hope for Cenla: A Community Conversation for Change
September 18 @ 10:00 am

-

3:00 pm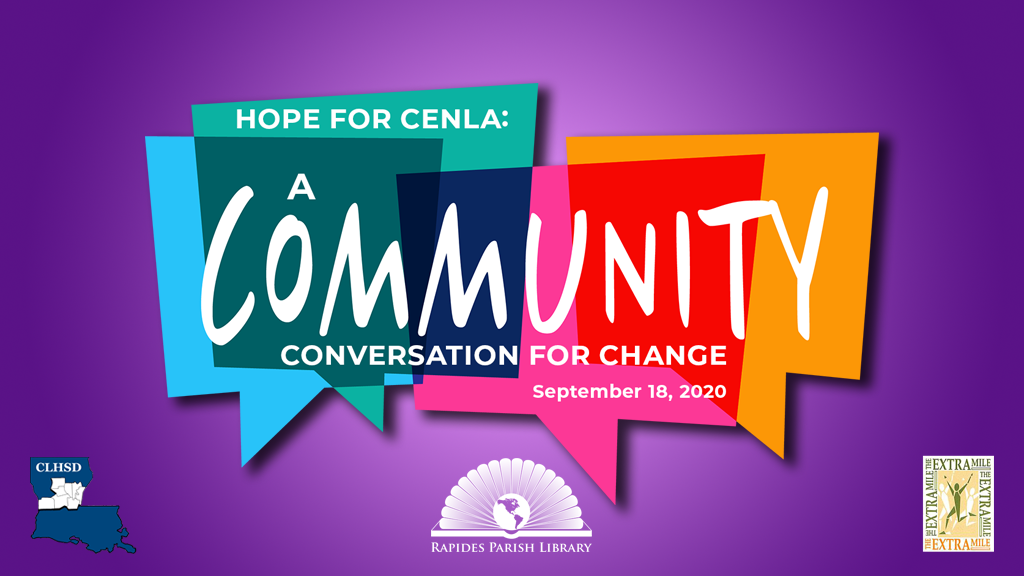 Learn about substance use disorder, recovery, and overdose awareness through community members and leaders during this virtual summit.
Zoom meeting link information:
https://us02web.zoom.us/j/83207349679?pwd=bXJnZXBZZlgrY2lZY2hrYmxOWHl3UT09
Passcode: RPL2020
Schedule of Speakers
The Director of the Rapides Parish Library, Celise Reech-Harper, and Community Outreach Specialist, Cheryl Dubois will moderate this event.
| | |
| --- | --- |
| 10:00 am – 10:30 am Personal Story | 1:00 pm – 1:30 pm Dr. Kanter |
| 10:30 am – 11:15 am Dan Schneider | 1:30 pm – 1:45 pm Break |
| 11:15 am – 11:45 am Dr. Harrison | 1:45 pm – 2:00 pm CLHSD |
| 11:45 am – 12:00 pm Break | 2:00 pm – 2:15 pm Rapides Parish Library |
| 12:00 pm – 12:30 pm Miss America, Camille Schrier | 2:15 pm – 2:30 pm Anne Lowery |
| 12:30 pm – 1:00 pm Claire Hetherwick | 2:30 pm – 3:00 pm Dr. Holcombe |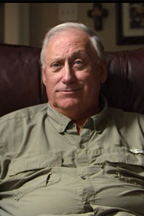 Dan Schneider: The Pharmacist on Netflix
In 1999, after losing his son in a drug-related shooting in New Orleans and lacking answers from police, a small town pharmacist – Dan Schneider – beats the odds when he embarks on a dogged pursuit to find and bring his son's killer to justice. But months later, the ripple effects of his son's addiction and tragic death would find him again when a troubling number of young, seemingly healthy people begin visiting Dan's pharmacy with high dose prescriptions for OxyContin.Sensing a crisis long before the opioid epidemic had gained nationwide attention, Dan stakes a mission: Save the lives of other sons and daughters within his community. Then take the fight to Big Pharma itself.Please support your community & connect with Dan from the 'Tunnel of Hope' http://tunnelofhope.org/index.php/about/
---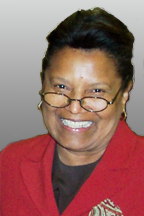 Dr. Harrison: Prevention Consultant, Louisiana Office of Behavioral Health
Dr. Harrison is a researcher, academician and trainer. She currently serves as a prevention consultant for the Office of Behavioral Health to develop the Prevention workforce in Louisiana.  She provides training in several areas such as mental, emotional, and behavioral health promotion, coalition building and others.  At the State level, Dr. Harrison serves on the State Epidemiological Workgroup (SEW), co-chairs the Prevention Systems Committee (PSC), and Louisiana Delegate to IC&RC.After retiring as the Chair of the Department of Psychology at Southern University, Dr. Harrison began serving as the Executive Director of the Gardere Initiative Coalition; a faith-based coalition that promotes health and wellness in a high-density area of Baton Rouge.  The coalition has been successful in reducing homicides, promoting the renovation of the Hartley-Vey Park and installing sidewalks alongside the major highway that runs through the community.
---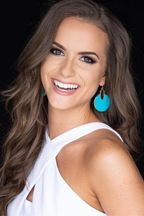 Camille Schrier: Miss America
CamiIle Schrier, 24, grew up In Bucks County, Pennsylvania, before moving to Virginia to pursue her undergraduate degrees. In 2018, Camille graduated with honors from Virginia Tech with dual Bachelor of Science degrees in Biochemistry and Systems Biology, and is currently pursuing a Doctor of Pharmacy at Virginia Commonwealth University.In June of 2019, Camille was named Miss Virginia after breaking from tradition to perform the "catalytic decomposition of hydrogen peroxide" as her onstage talent. Her unique talent performance and focus on women in STEM has sparked a positive reaction of inclusivity for the program as a whole. Camille's story has been shared with hundreds of children and viewed by millions. She can be seen on national and international media outlets including The Today Show, Talk Stoop, CNN, BBC, The Kelly Clarkson Show, CBS This Morning, Inside Edition, The Weather Channel, Southern Living, Canada's CTV, Germany's RTL, and many more.On December 19, 2019, Camille earned the job of Miss America 2020 after competing live on NBC from Mohegan Sun Arena in Connecticut. A certified Naloxone trainer in the city of Richmond, Schrier will use the Miss America national recognition to promote her own social impact initiative, Mind Your Meds: Drug Safety and Abuse Prevention from Pediatrics to Geriatrics. Most recently, Camille was awarded the Engineering Champion Award by the Phi Sigma Rho National Sorority for her work in promoting women in engineering and technical fields. Camille will travel over 300 days this year to share her message and advocate for change.In addition to her passion for science and drug safety, Camille has battled body image issues. As a young woman who previously battled an eating disorder, Camille chose to compete In Miss America 2020 because of the redirection from physical appearance to social impact.Social Impact Initiative: "Mind Your Meds"More than 130 Americans die each day from an opioid overdose. Medication errors occur in over 7 million patients a year with an associated cost of nearly $21 billion dollars across all care settings.A doctor of pharmacy student and certified naloxone trainer, Camille's year of service is dedicated to reducing opioid abuse, medication errors, and the associated mortality of both by educating across communities and demographics, from pediatrics to geriatrics.
---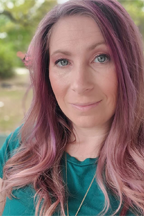 Claire Hetherwick: Opioid Use Disorder Prevention Specialist for Region 6
She is employed by The Extra Mile, Region 6, Inc. and facilitates the Louisiana State Opioid Response (LaSOR) Grant in our region.  She provides Narcan (Naloxone) use training as well as Narcan distribution, education in safe medication practices to include the distribution of medication storage and disposal products, and outreach in the prevention of Opioid Use Disorder.Claire served as a legal secretary/paralegal for 14 years before getting involved with the prevention field of work.  In addition to enjoying her prevention work, she is also passionate about community service and volunteers as a Girl Scout troop leader and has served on the Red River Dance Theatre Company Board as Secretary as well as volunteering for numerous community service events.
---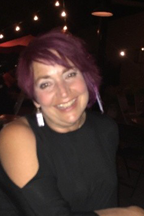 Ann Lowrey: Executive Director; Central LA AIDS Support, Inc.
Ann Lowrey graduated from LSU with a B.S. in Business Administration in 1987 and earned her J.D. from the Paul Hebert Law Center at LSU in 1990. Had she known herself better in her younger years, she'd have focused her studies on civil rights and learned to use her skills to help her fellow humans mend all the ways that we as institutions and systems and individuals fall short in treating one another as equally human. When she realized that her law career did not feed her soul, she agreed to serve as Interim Executive Director of Central Louisiana AIDS Support Services, Inc for one year. Nearly twenty-one years later, Ann continues to lead the organization that works daily to overcome barriers that lead to poor health outcomes for some of our most marginalized and stigmatized fellow humans. Among the organization's accomplishments are: Cenla Pride, a 3 day event celebrating the LGBTQA community; balance, a substance and alcohol abuse prevention program based on Acceptance and Commitment Therapy; The GBT, a wellness clinic for gay, bisexual and persons of trans experience; and, most recently, FRESH Works, a syringe services program that will provide Free, Risk-Reducing, Evidence-Based, Syringe Health, along with counseling, testing, and treatment. The organization's new motto is CLASS…..Healthy Living for All !
---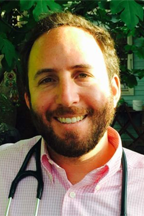 Joe Kanter, MD, MPH: Assistant State Health Officer; Administrator and Medical Director, Region One, Louisiana Department of Health
As Assistant State Health Officer and Administrator/Medical Director for Region One of the Louisiana Office of Public Health Dr. Joseph Kanter serves as the lead public health official for the Greater New Orleans area, coordinating clinical services, emergency preparedness, infectious disease control, and strategic health initiatives in the region.  In his former role as Director of Health for the City of New Orleans Dr. Kanter led Mayor Mitch Landrieu's comprehensive opioid mitigation strategy which included issuing a first-in-the-state standing order for naloxone, equipping the New Orleans Police Department with the reversal medication, increasing availability of medication assisted treatment, promoting harm reduction services, and initiating a City-wide effort to reduce the stigma of addictive disorders.  A practicing Emergency Physician at University Medical Center, former primary care physician at the Health Care for the Homeless clinic, and Clinical Assistant Professor of Medicine at both LSU Health Sciences Center and Tulane School of Medicine, Dr. Kanter cares for a broad and extremely diverse spectrum of patients in the New Orleans area, including some of the most vulnerable in our community.  He is a committed academic and works closely with residents, students, and other learners.  His primary interests are expanding access to patient-centered care, promoting health equity, and developing innovative, collaborative methods of keeping frequent users of the emergency department healthy, productive, and out of the hospital.