Makerspace with David Sproles
October 2 @ 6:00 pm

-

7:00 pm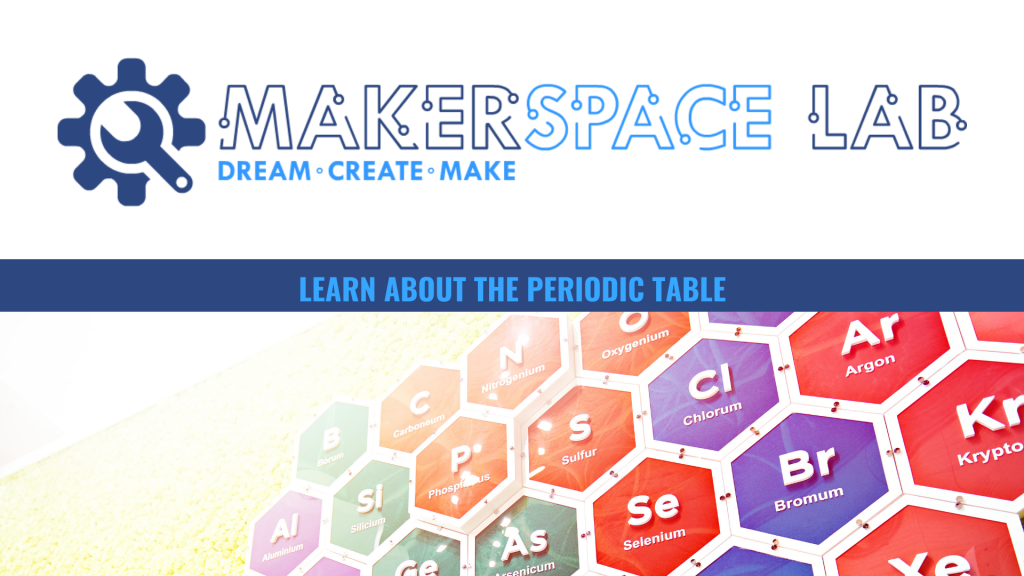 Join David Sproles on Facebook to learn about the periodic table.
The video "Introduction to the Periodic Table" will be posted on Oct 2. Between now and then, anyone can call the library at 318-445-2411 Ext 1036 and request a "Grab-n-Go" kit. This will include notes for the video, a copy of the Periodic Table, web addresses for an atom simulation and a video game and other items. There is no cost. Designed for age 8 and older. This may be very helpful for students who are studying Chemistry now, or who will be studying it next year!
Also, the "Grab-n-Go" kit can be requested via this phone number, then sent to your local branch, the same way a book from a different location can be sent to your local branch, and you can pick it up there.