Alfred Boyce Wettermark Branch Construction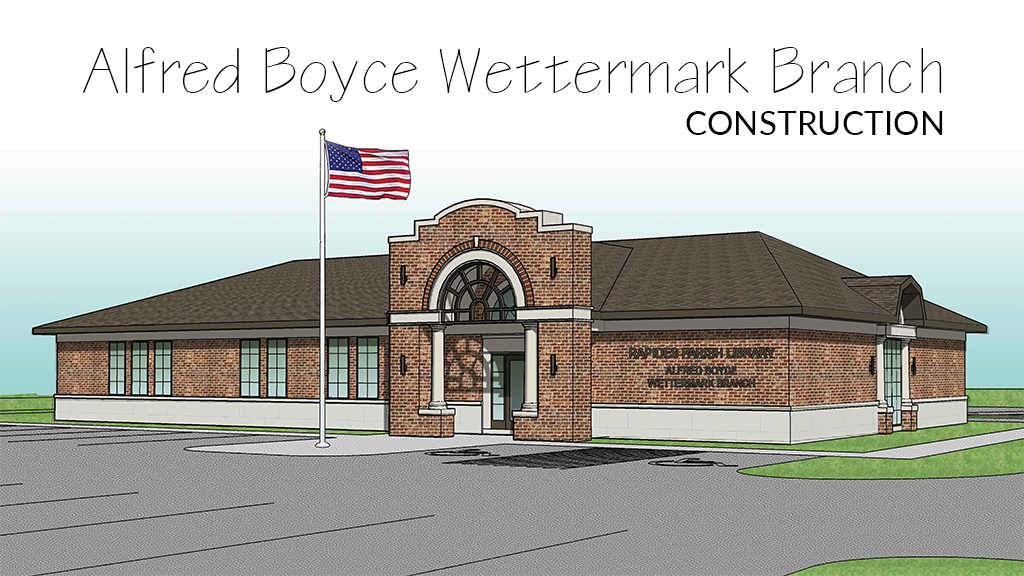 ---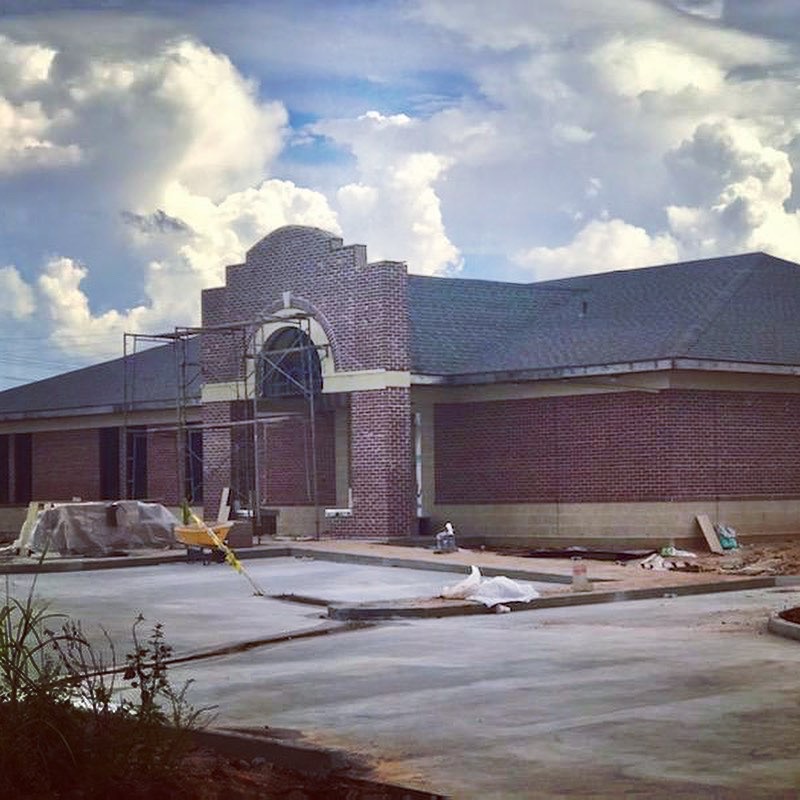 August 18, 2021
The facade is nearly complete and the parking lot has been poured.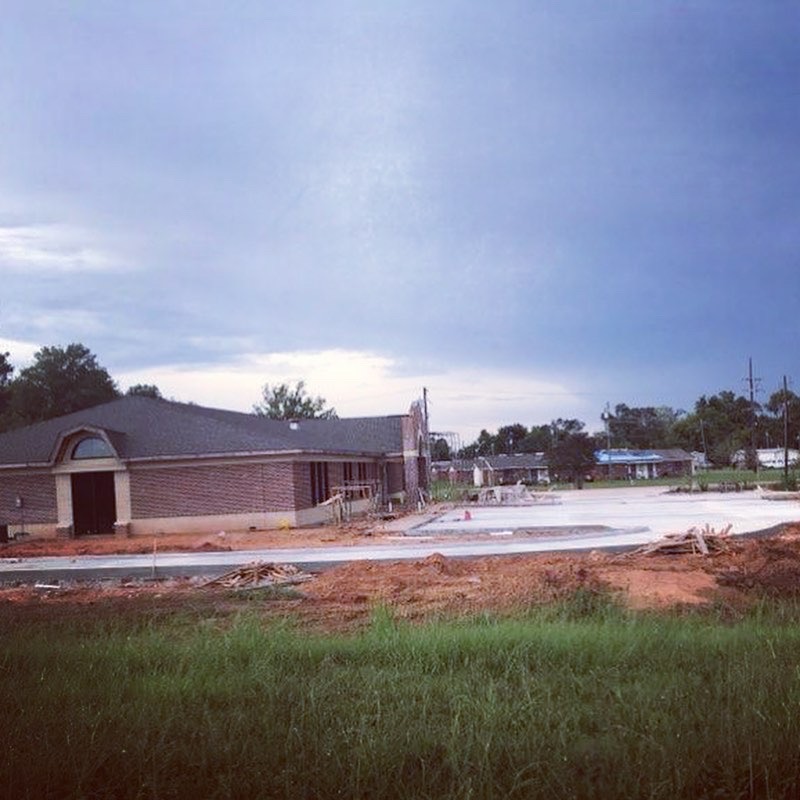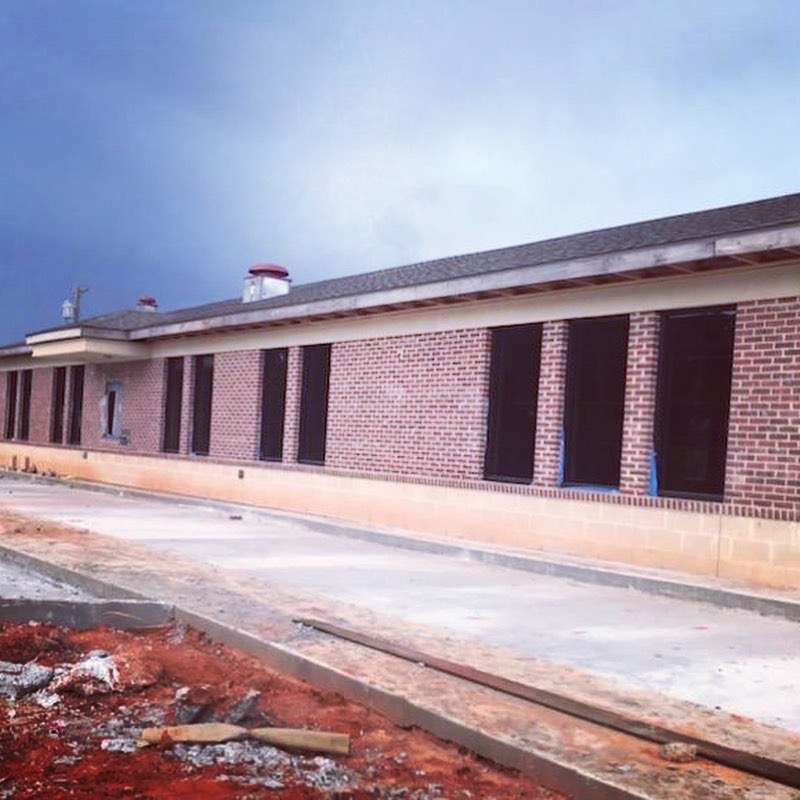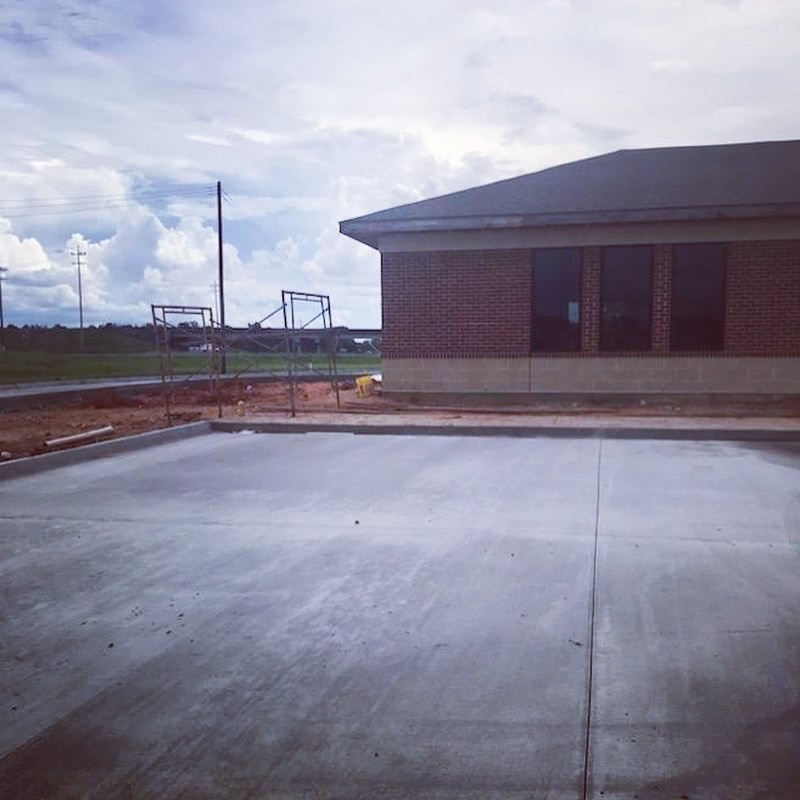 ---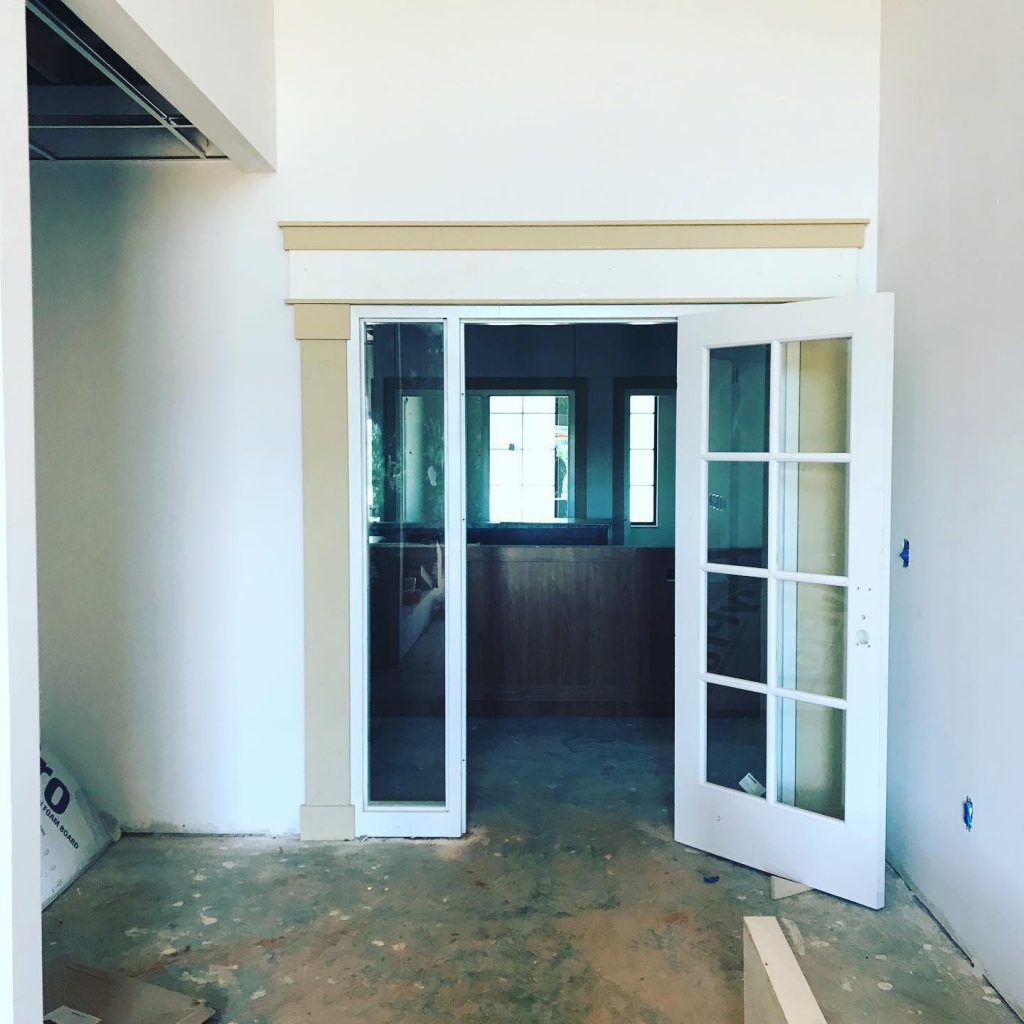 June 17th, 2021
The beautiful textures of the building materials and lovely architectural details will bring a lot of character to this new "Lighthouse for Literacy".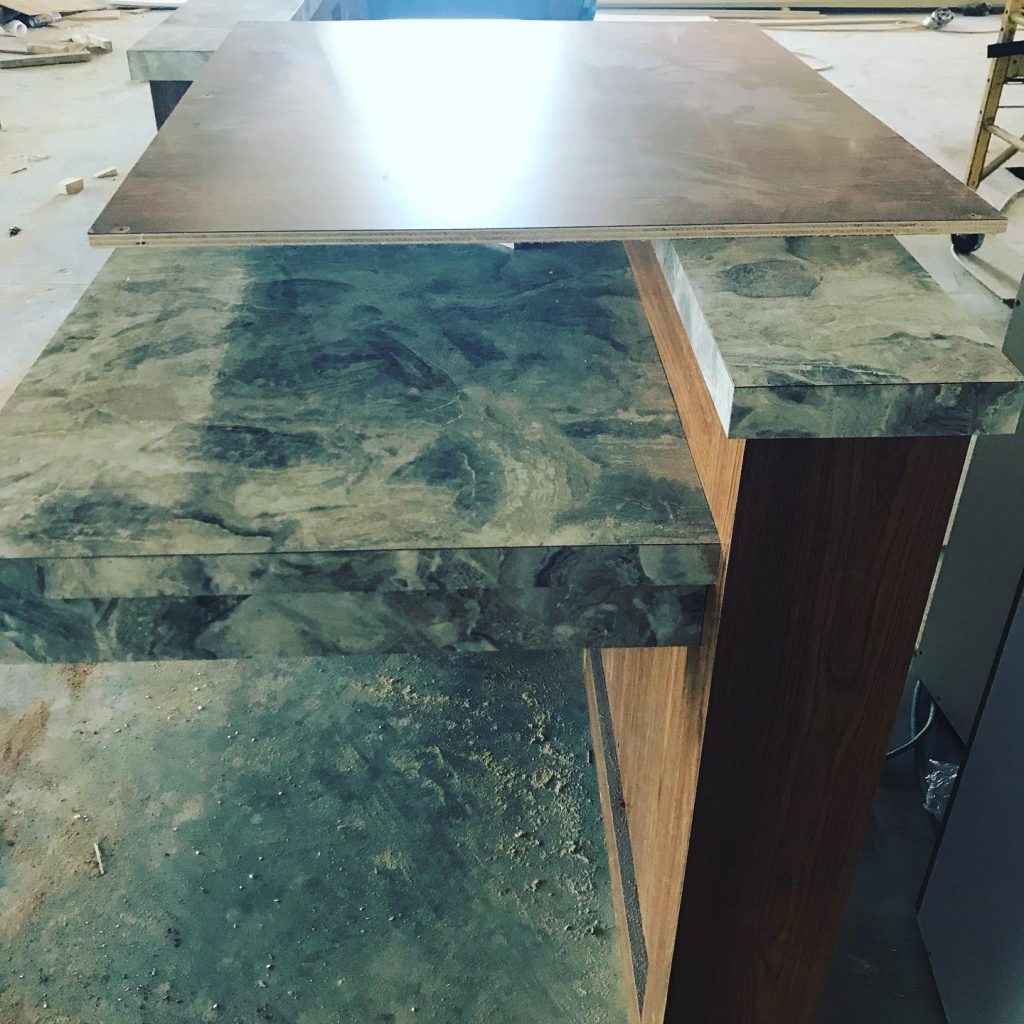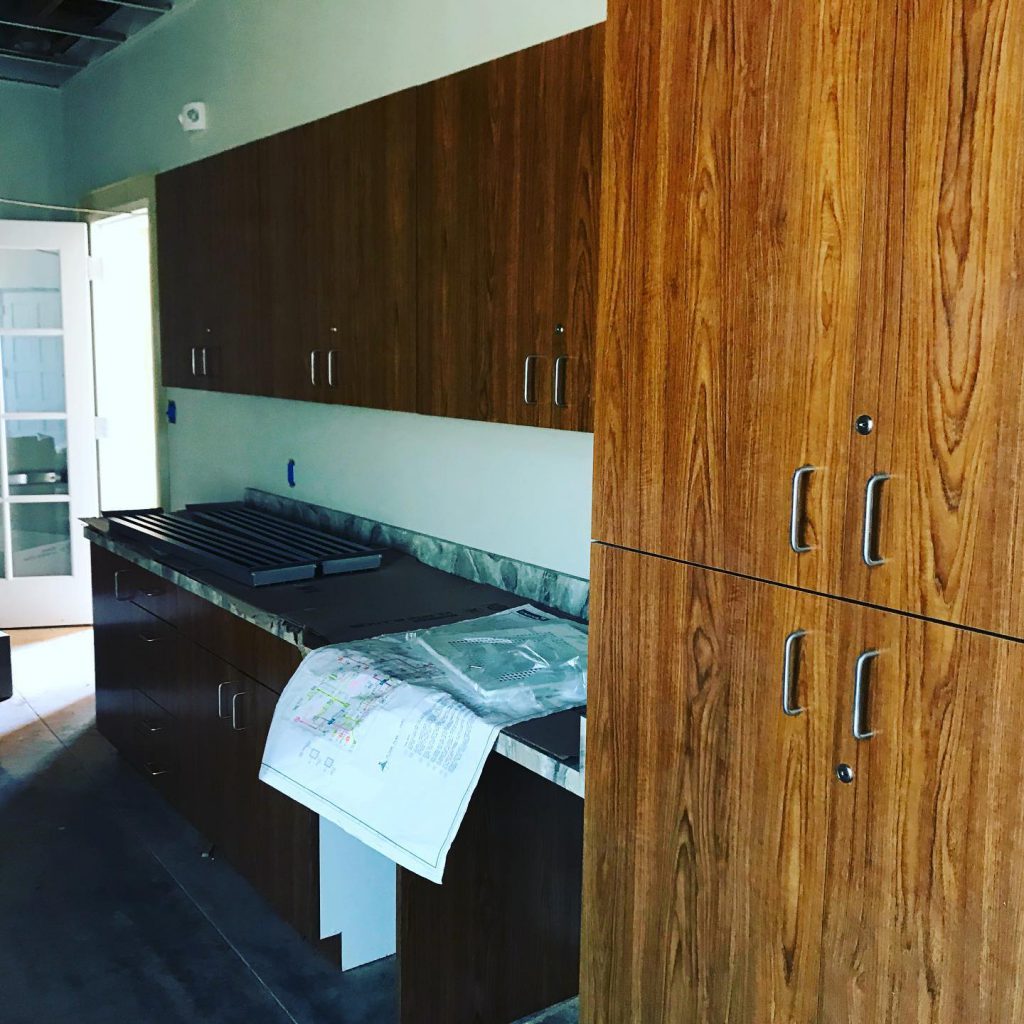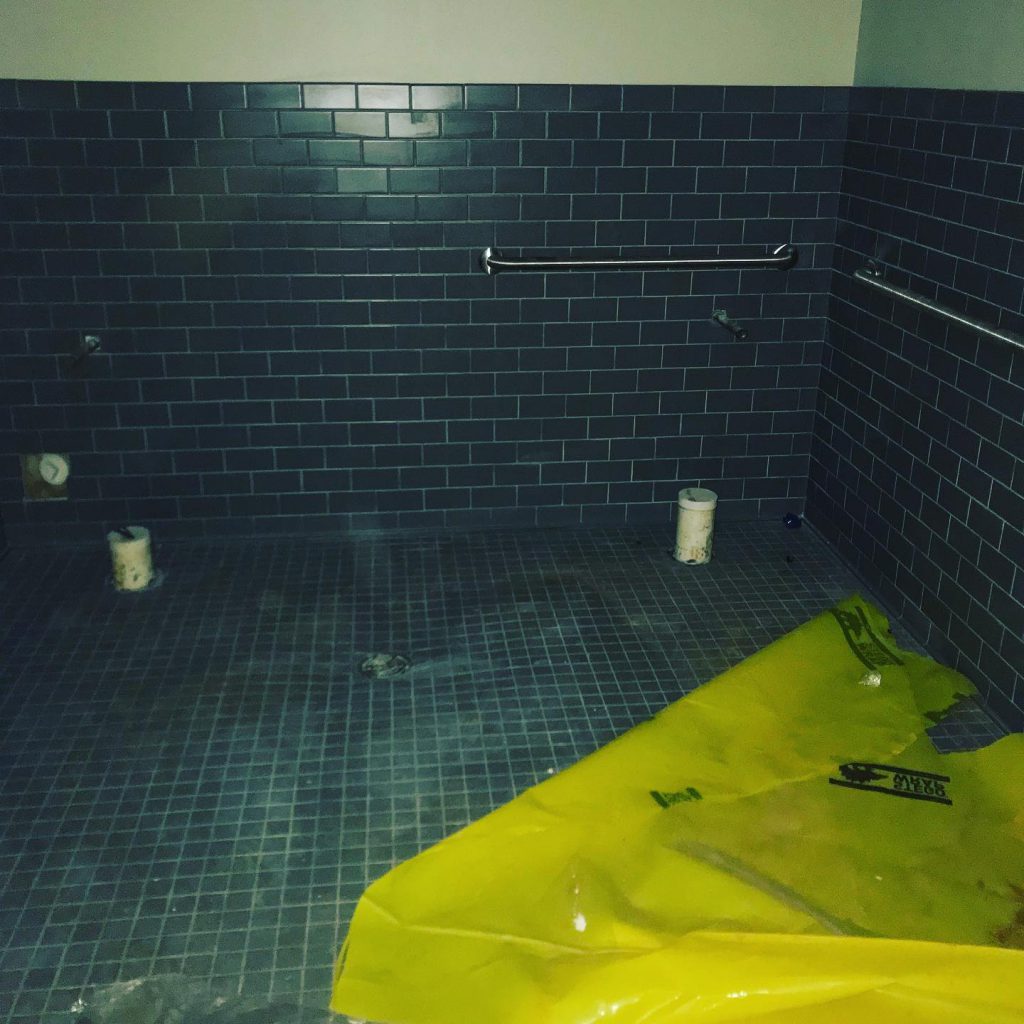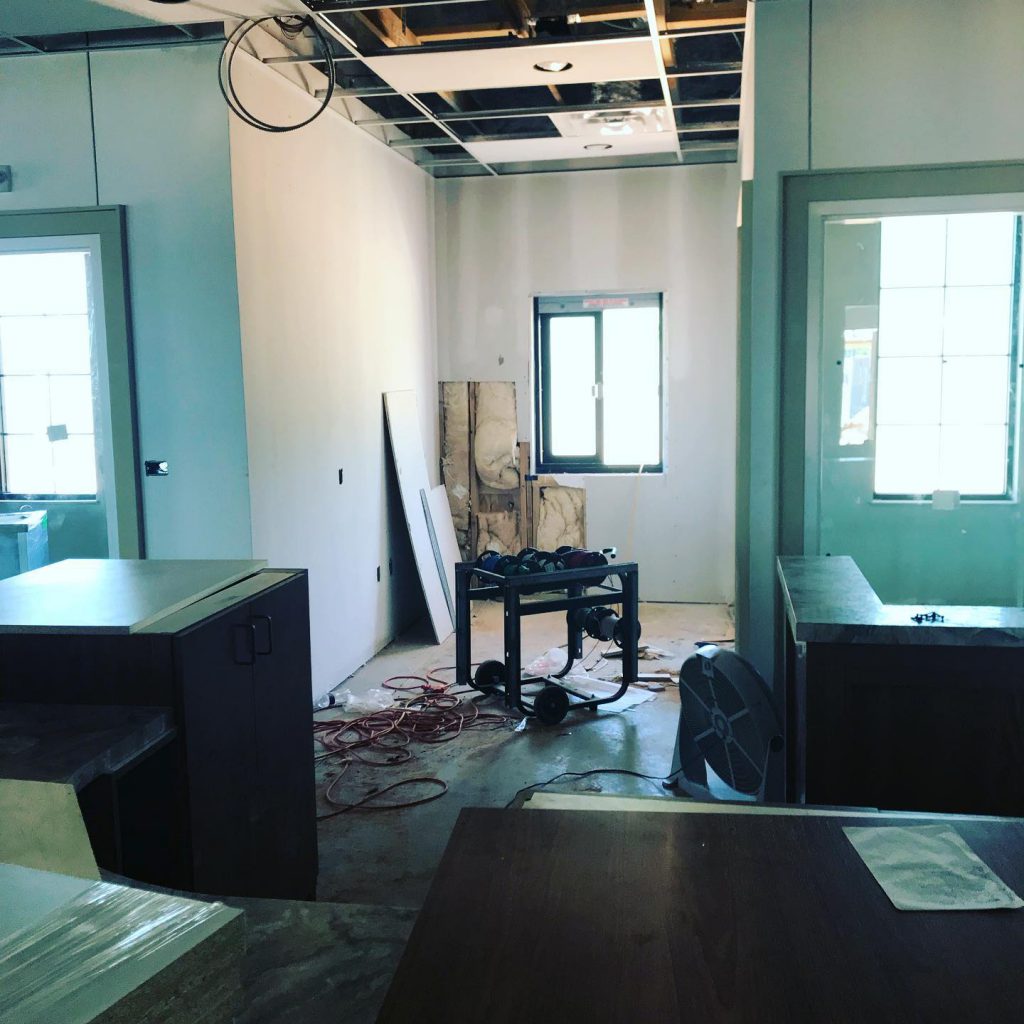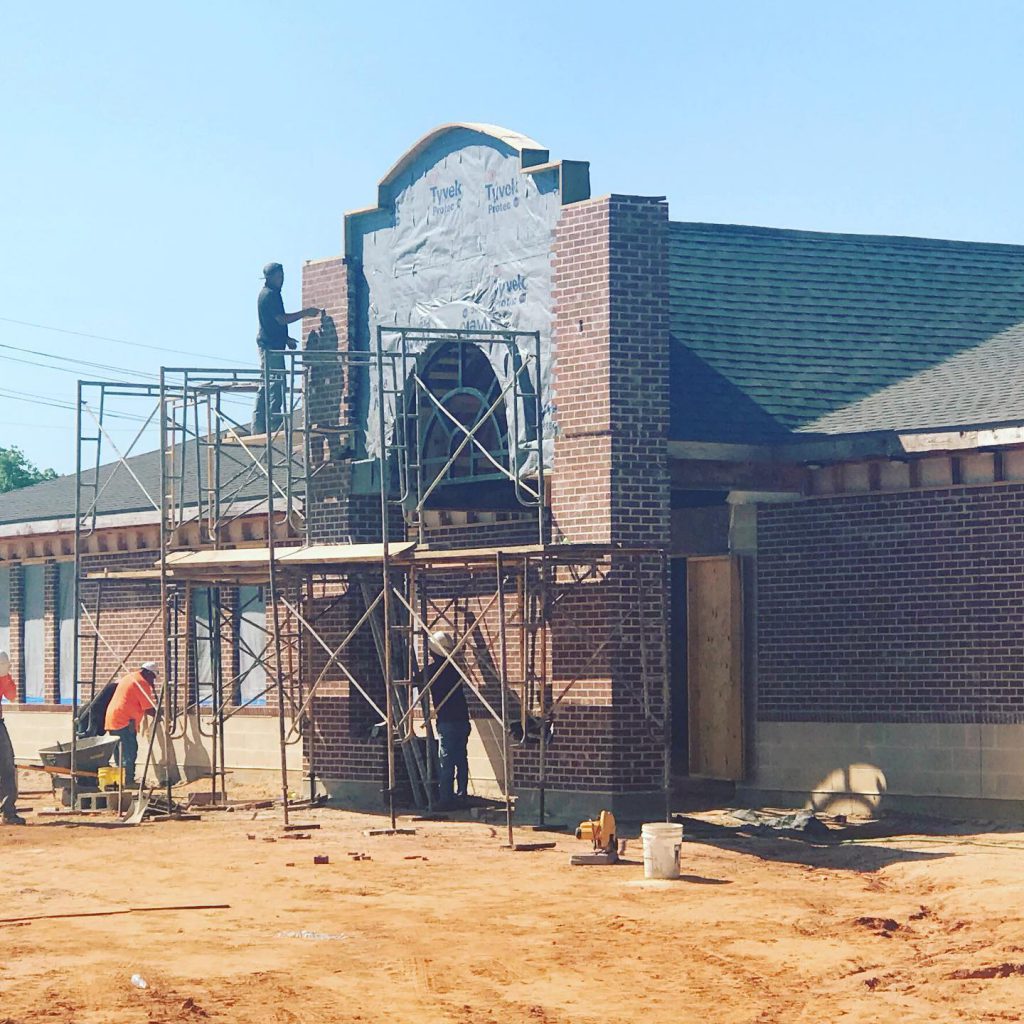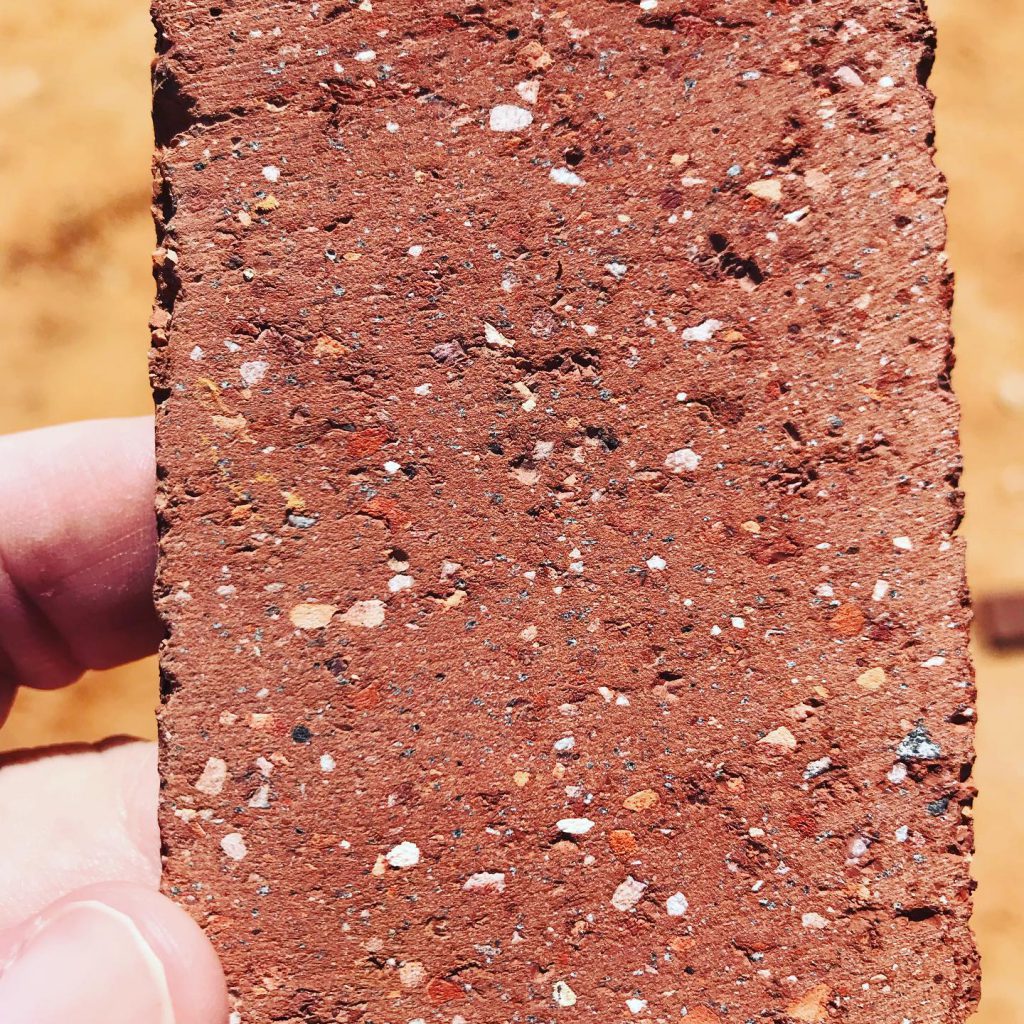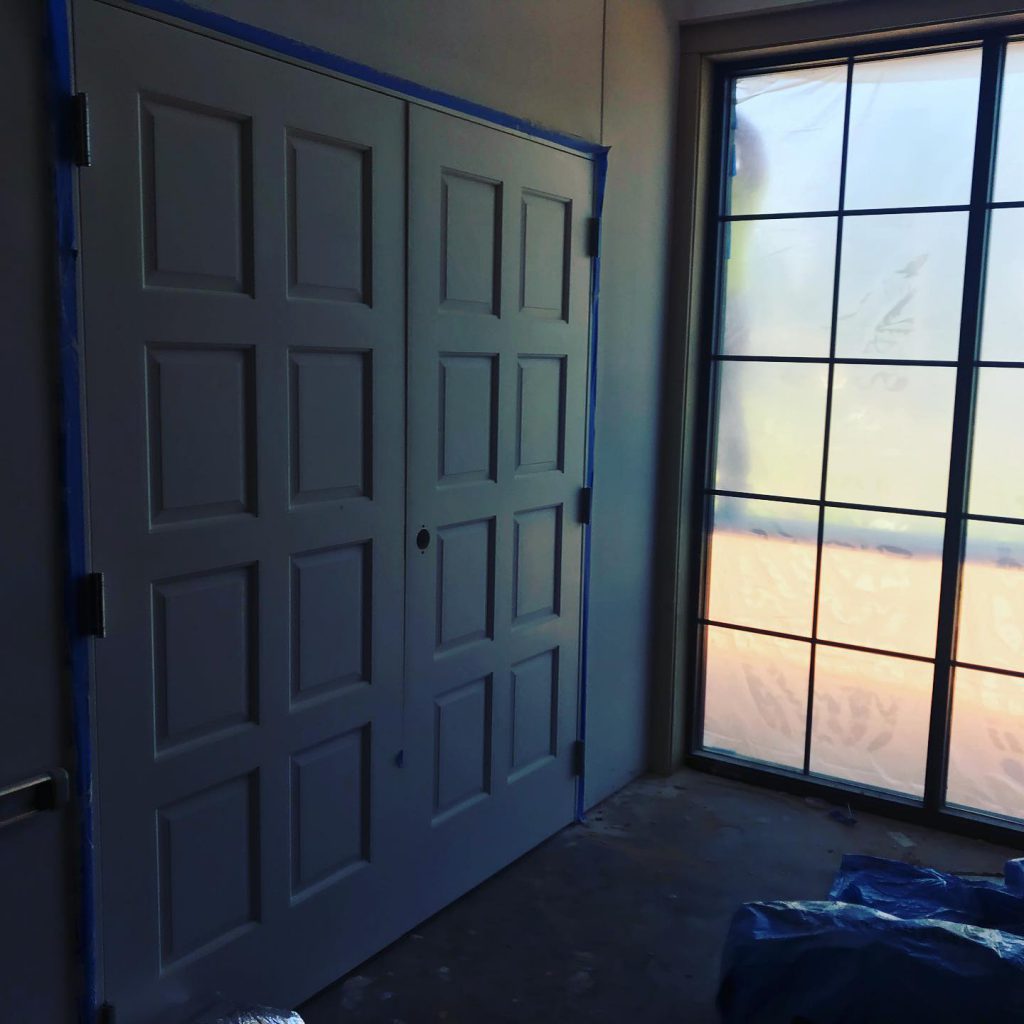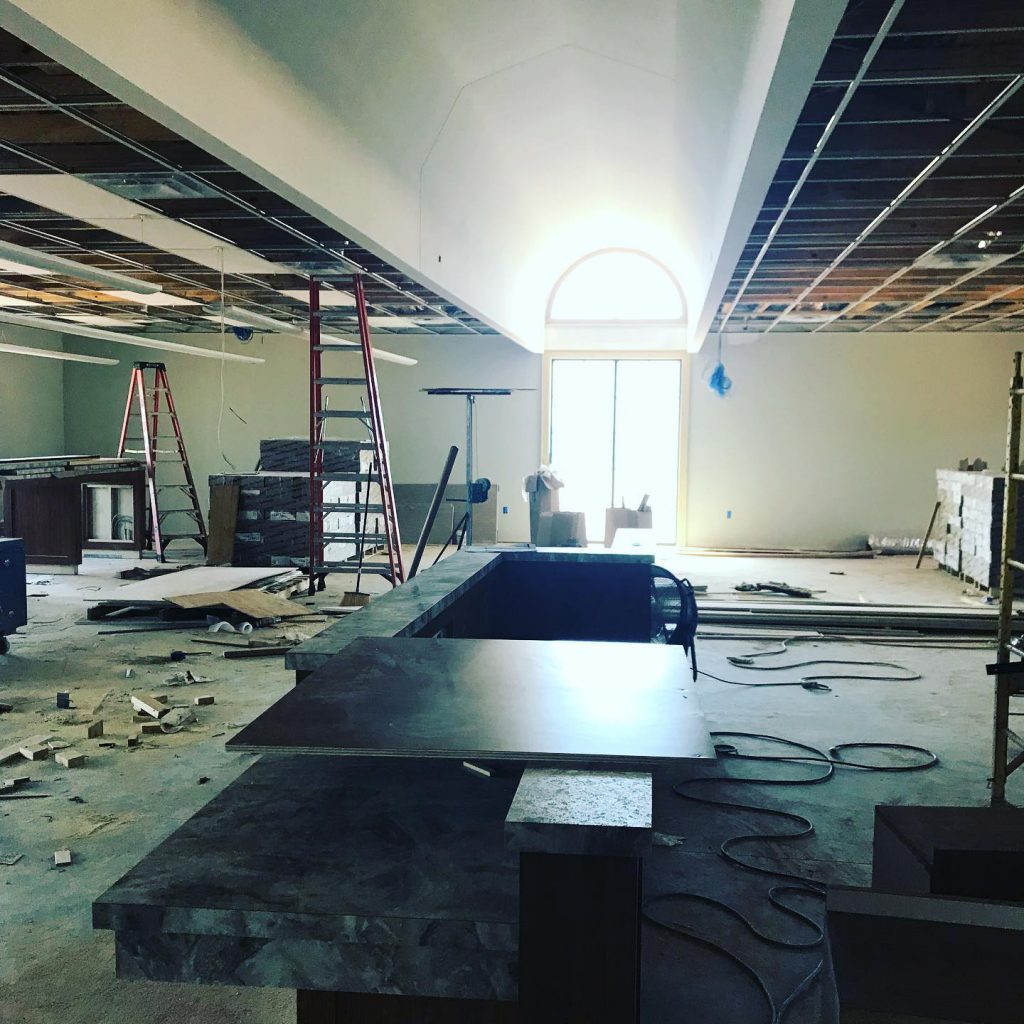 ---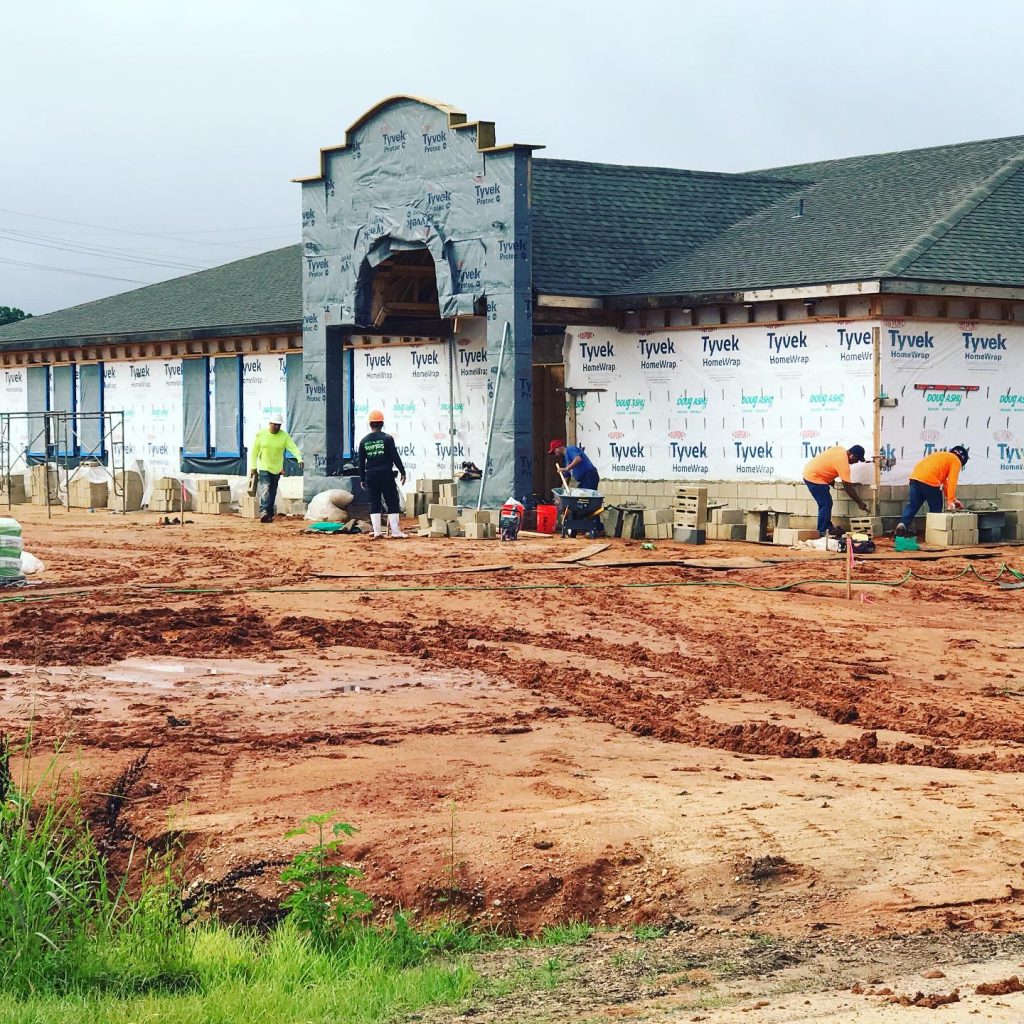 June 2, 2021
Stone is being placed around the foundation on the exterior of the building.
---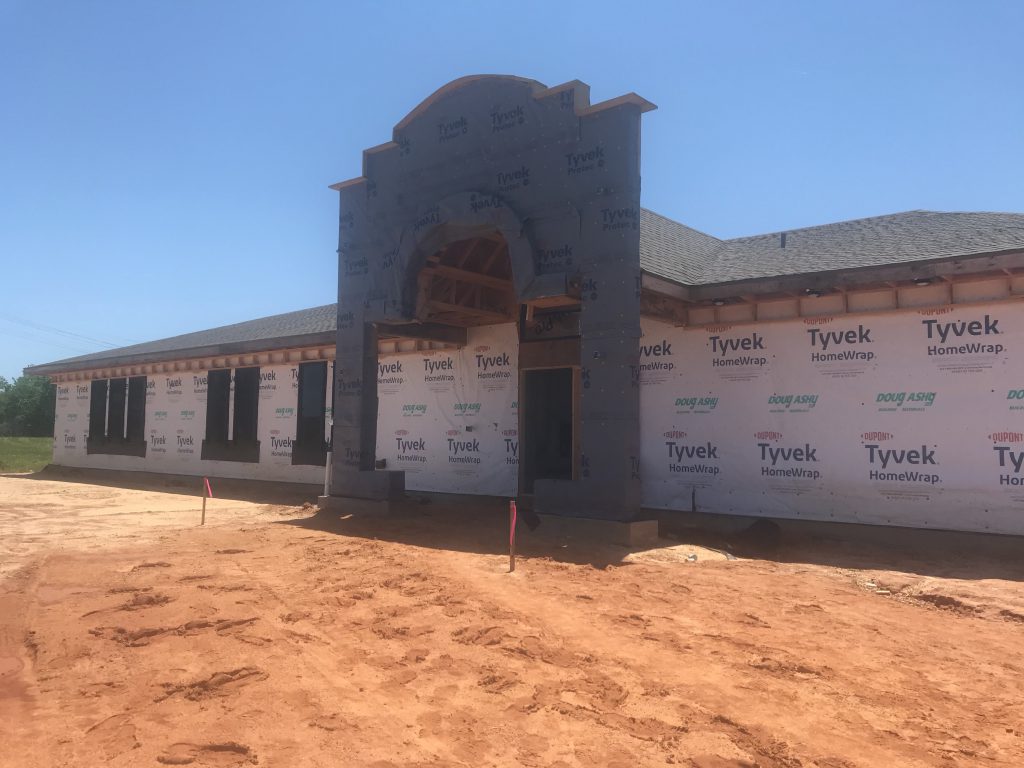 May 11, 2021
The interior walls have been finished with sheetrock.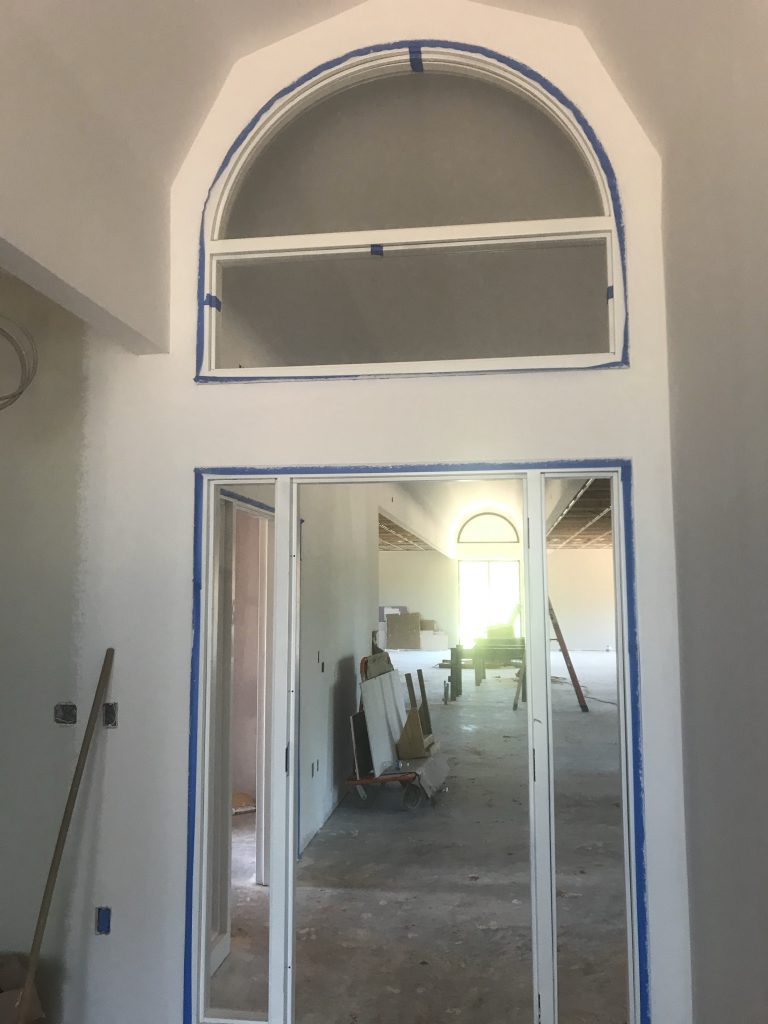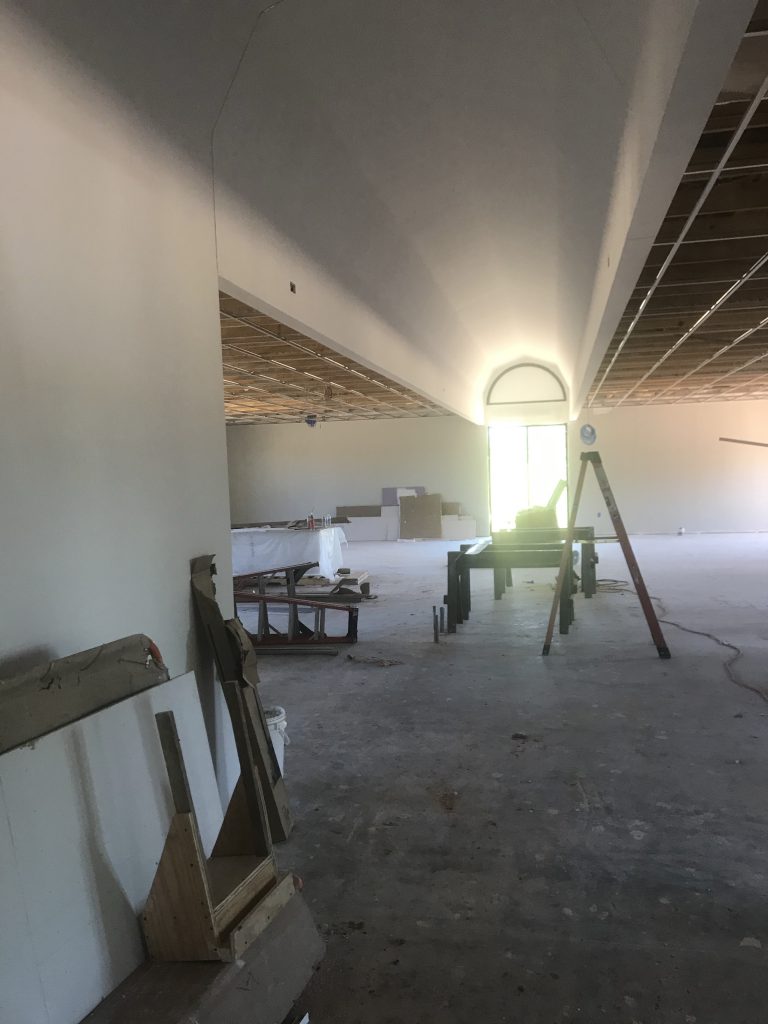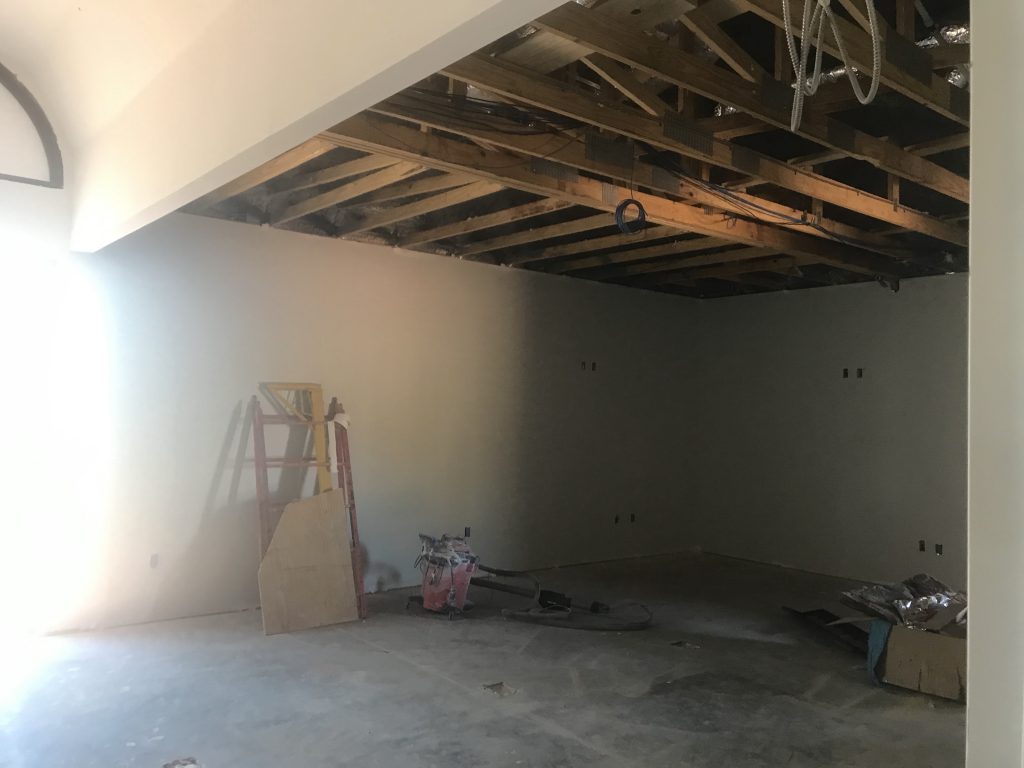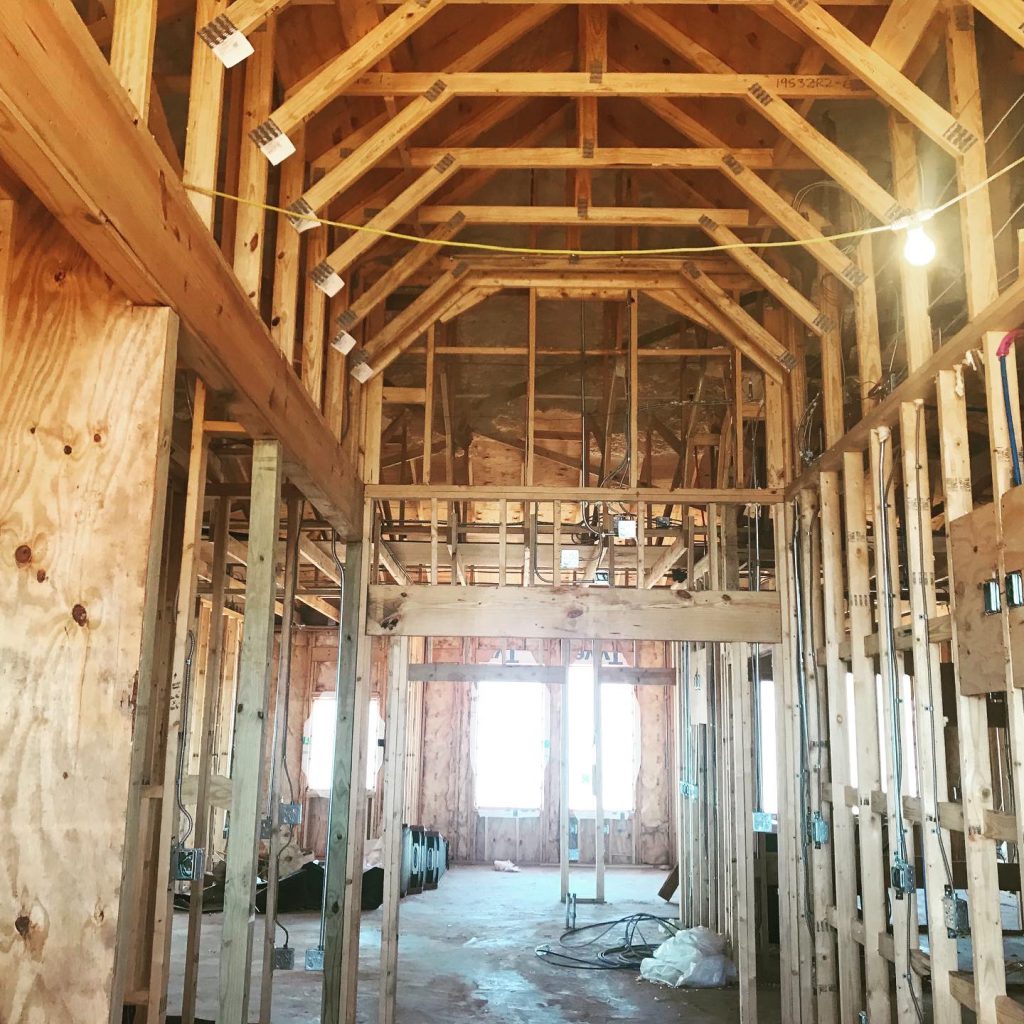 March 8, 2021
The frames for the interior walls have been built.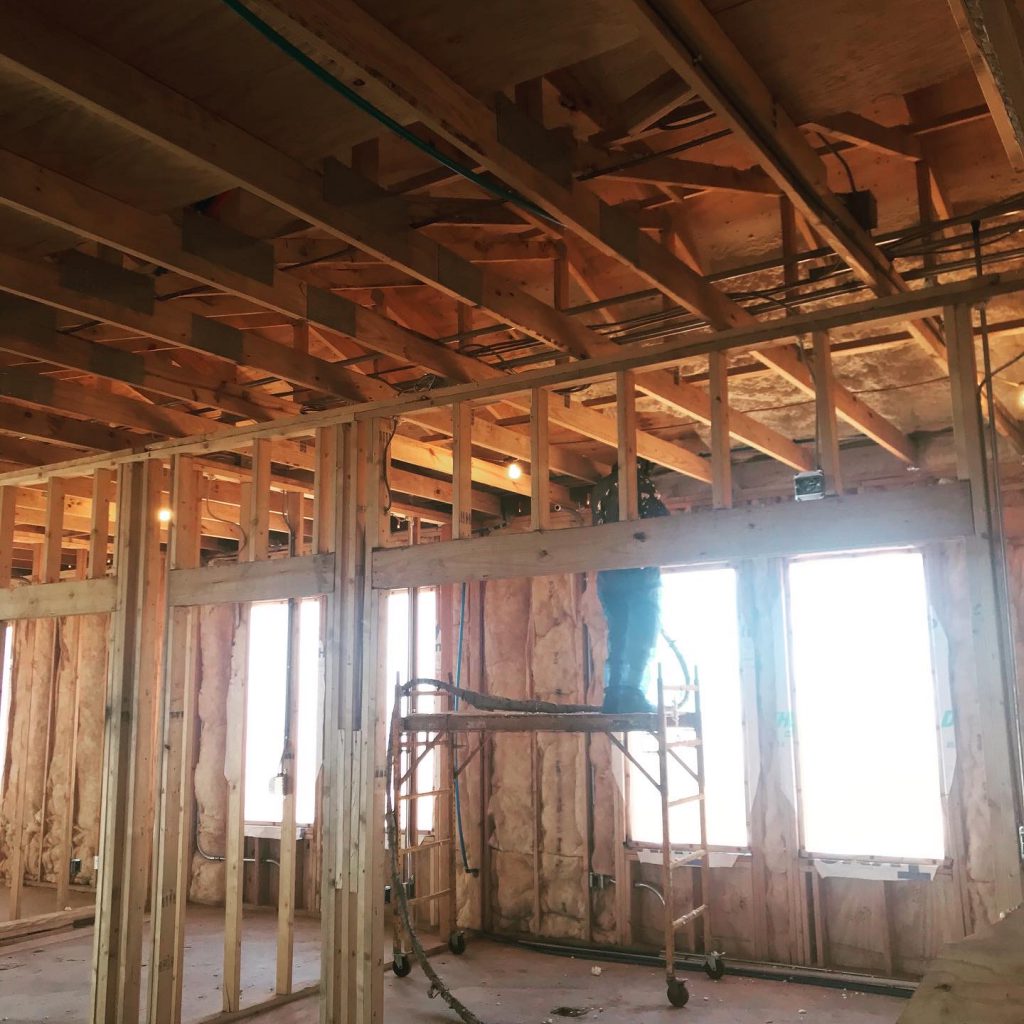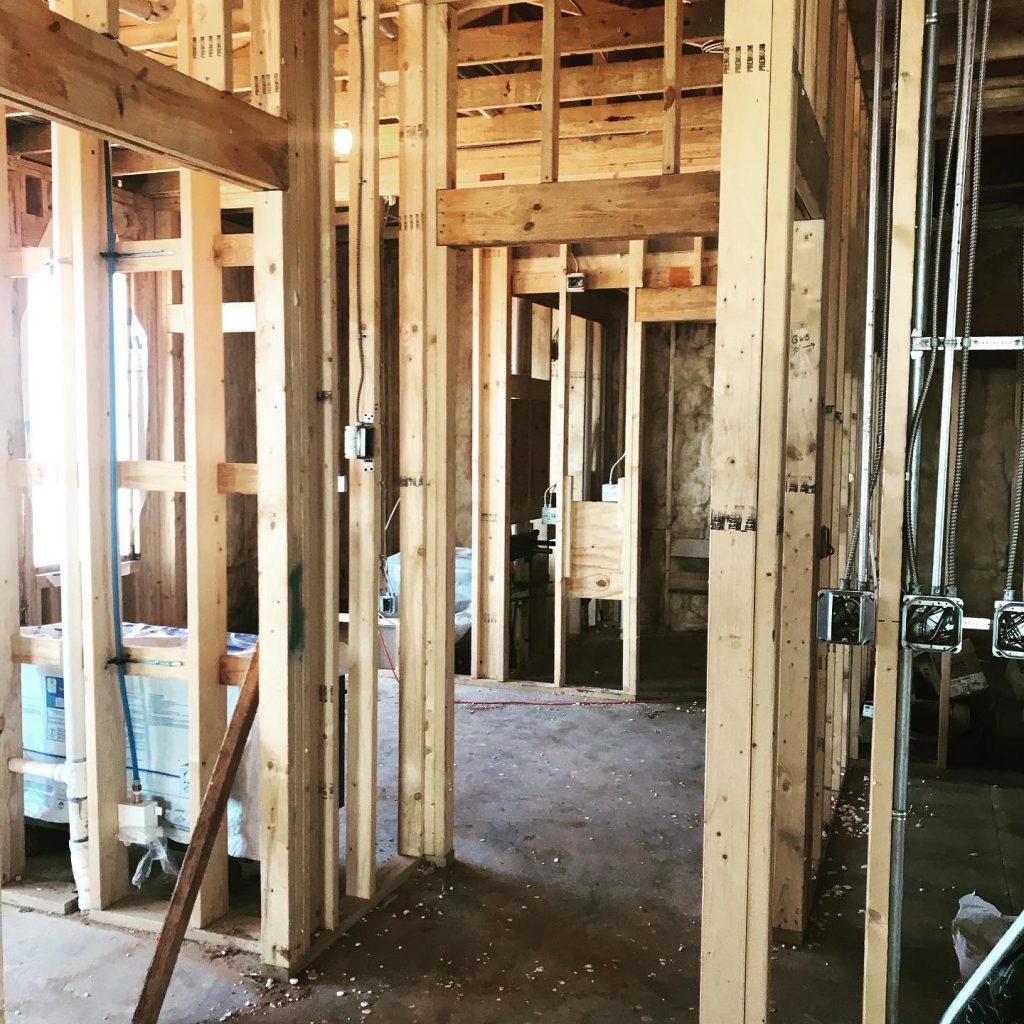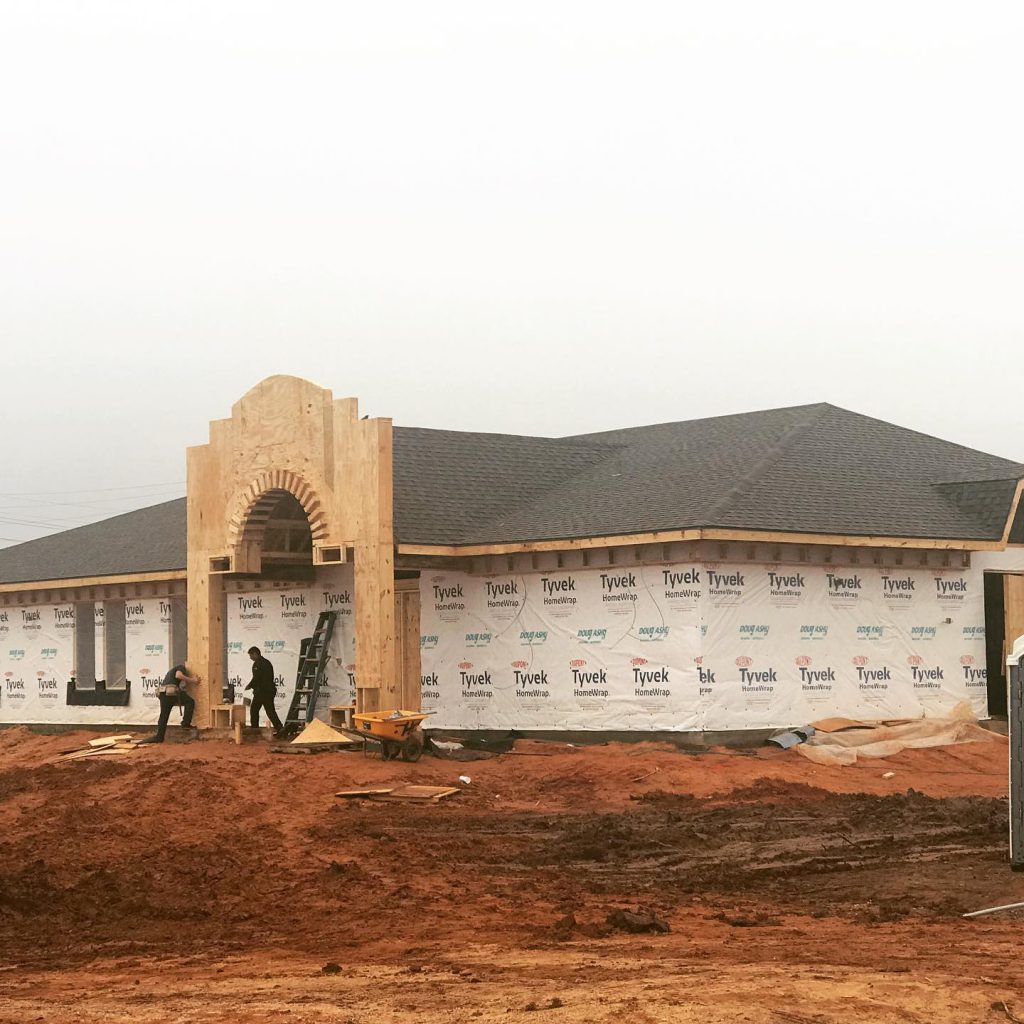 March 1, 2021:
The facade of our newest branch is going to be beautiful!
---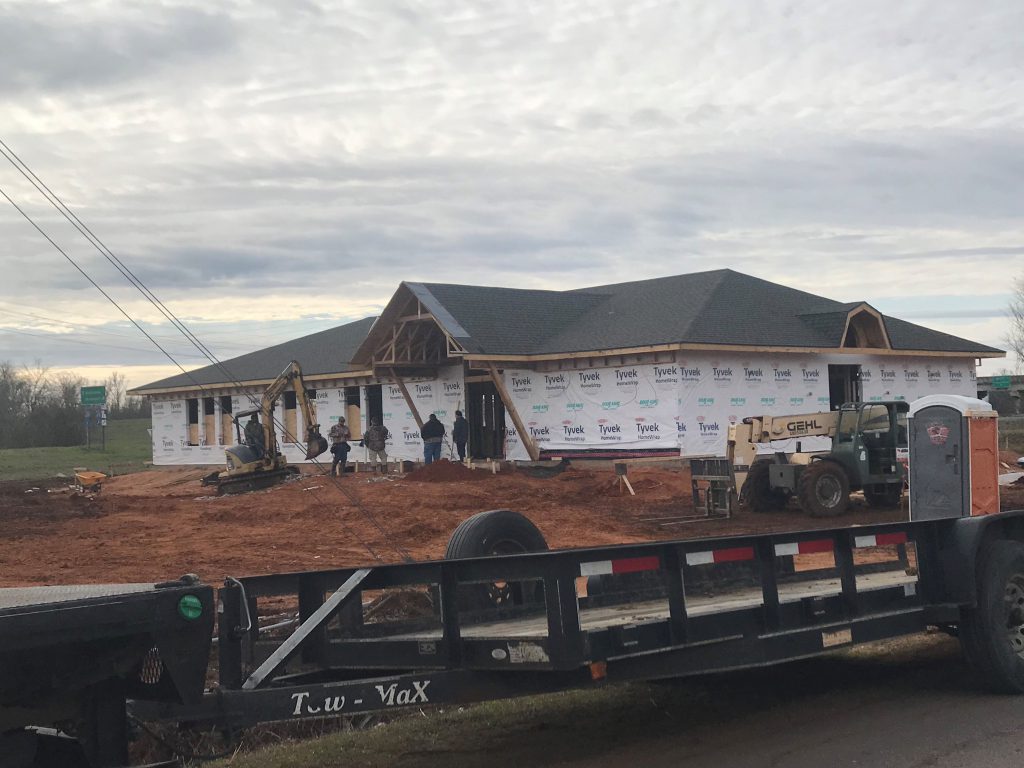 February 5, 2021:
The roof is nearly complete and the exterior walls have been wrapped to keep water and air out.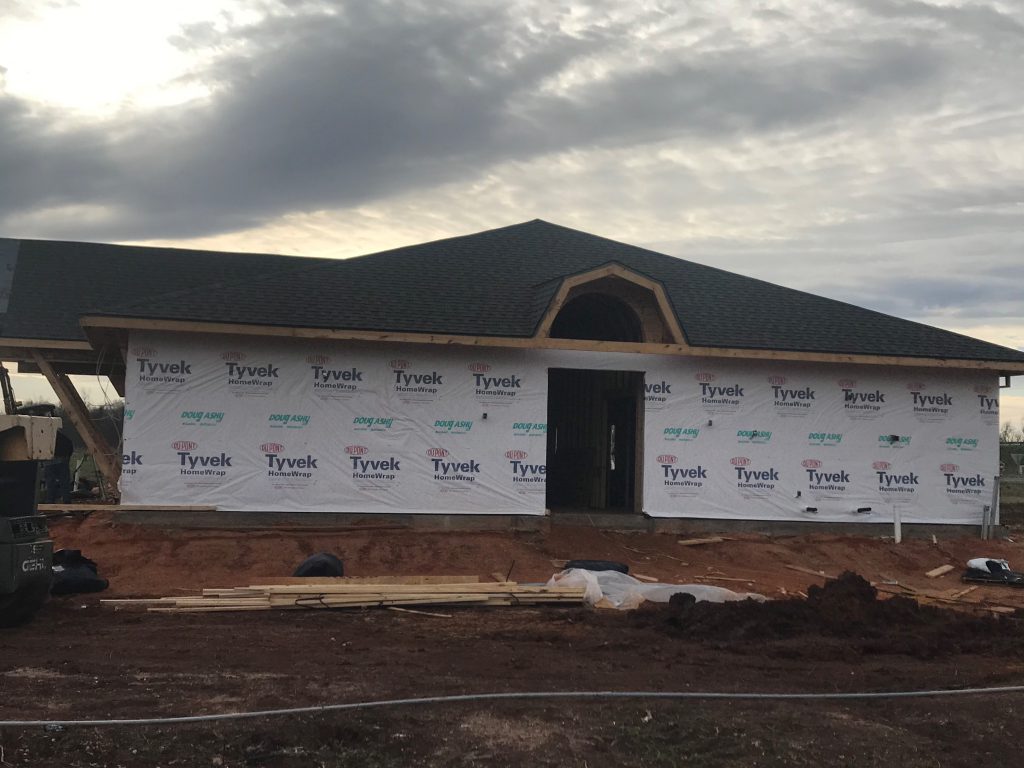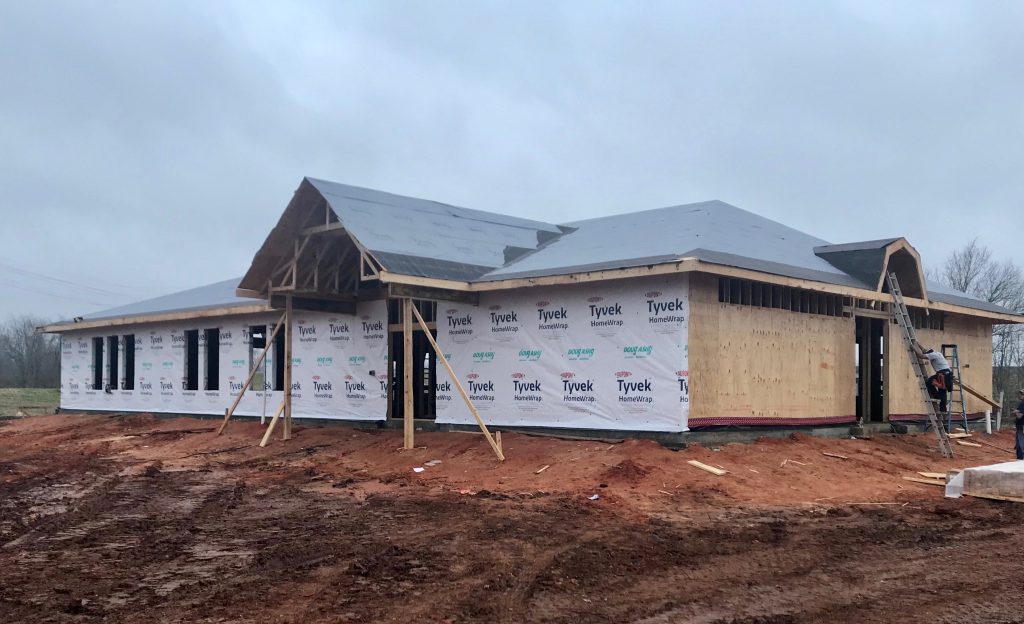 January 21, 2021:
With the exterior walls and roof in place, our vision of this new "Lighthouse for Literacy" is quickly coming to fruition.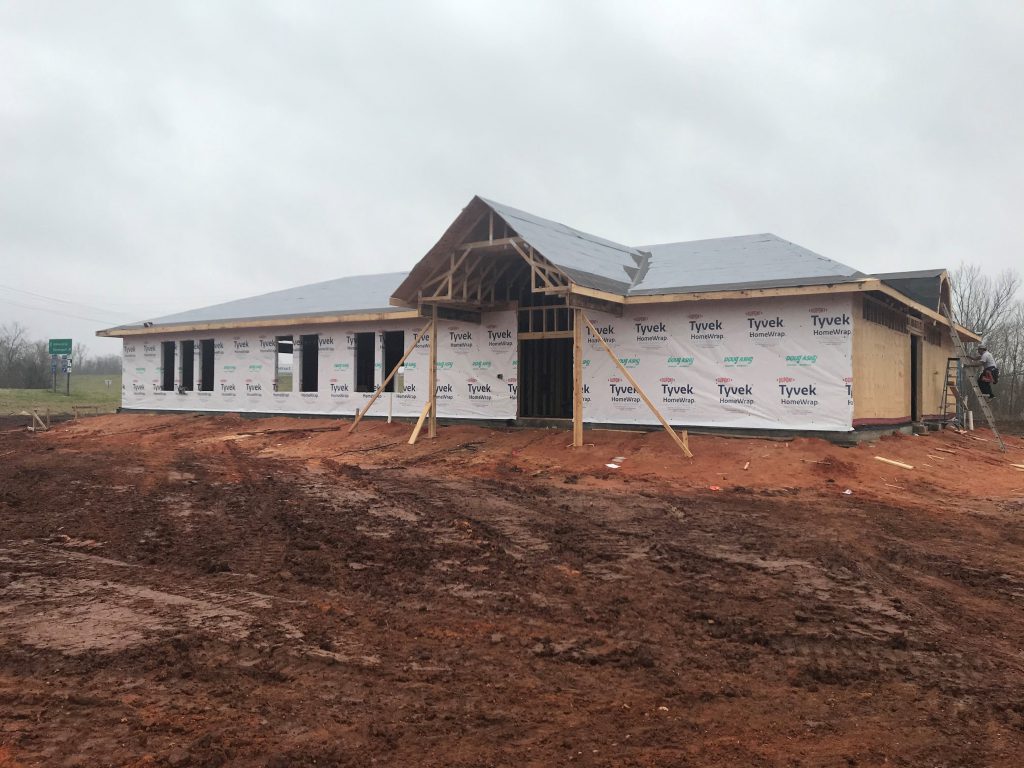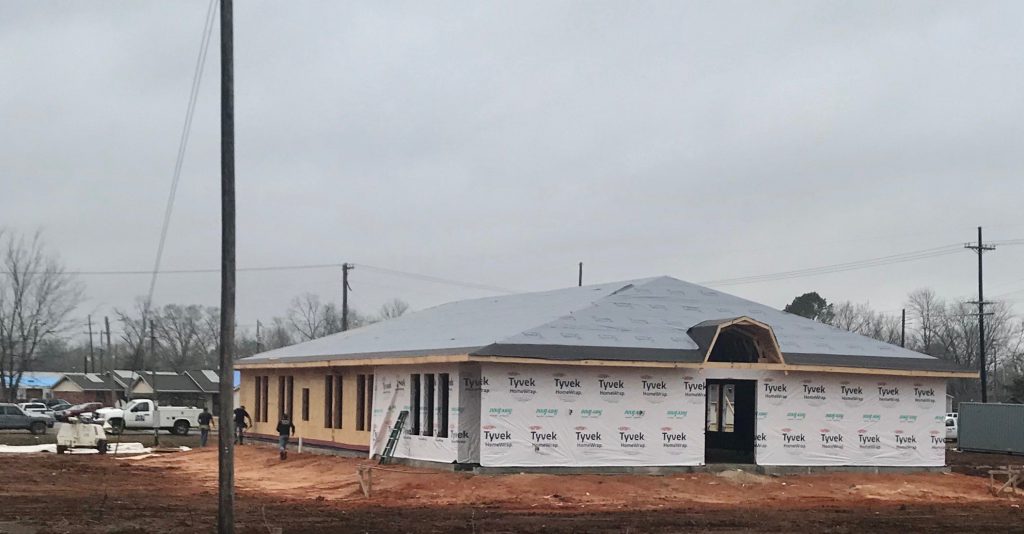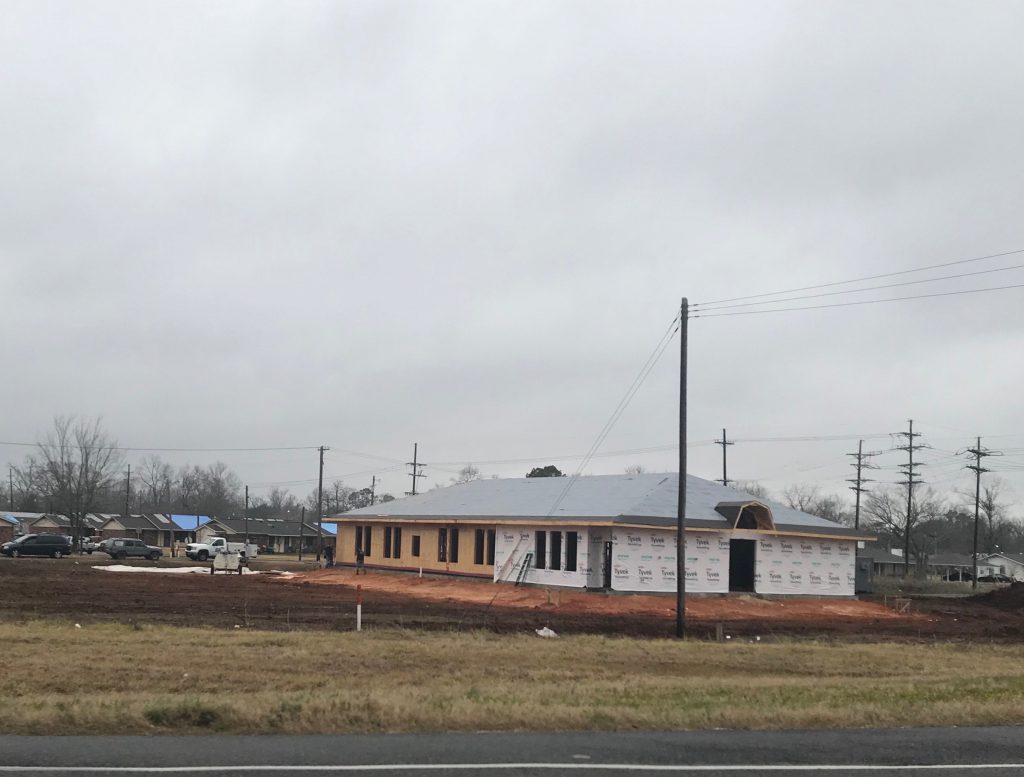 ---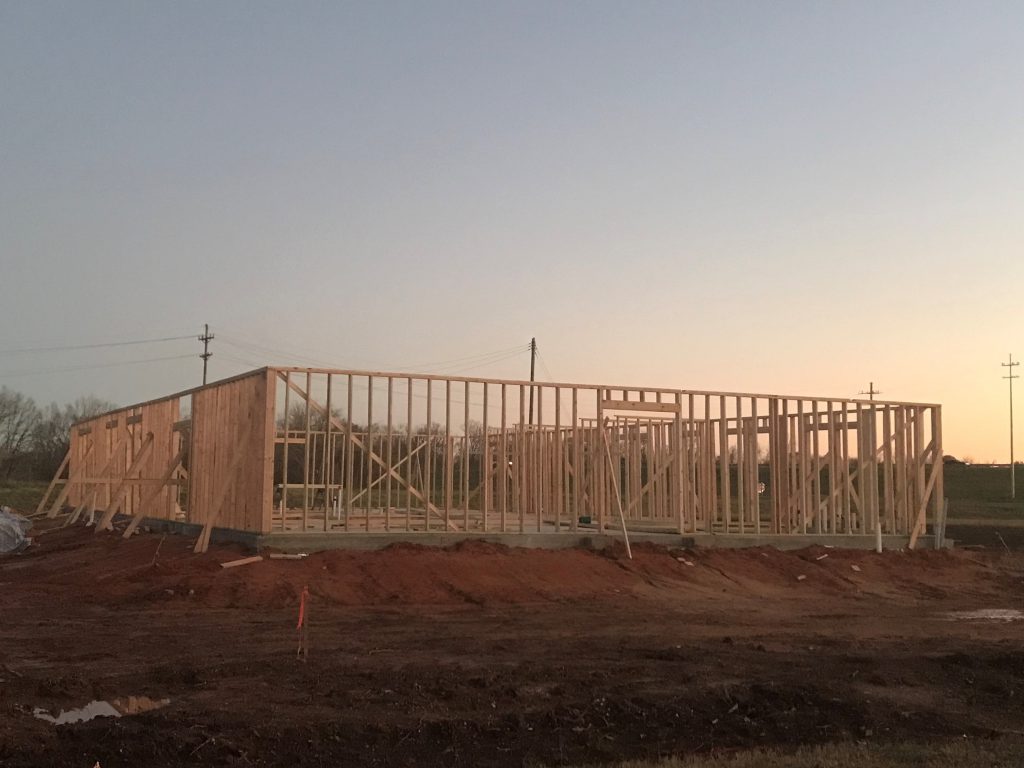 January 2, 2021: The wall frames are almost complete in an astoundingly short period of four days!
---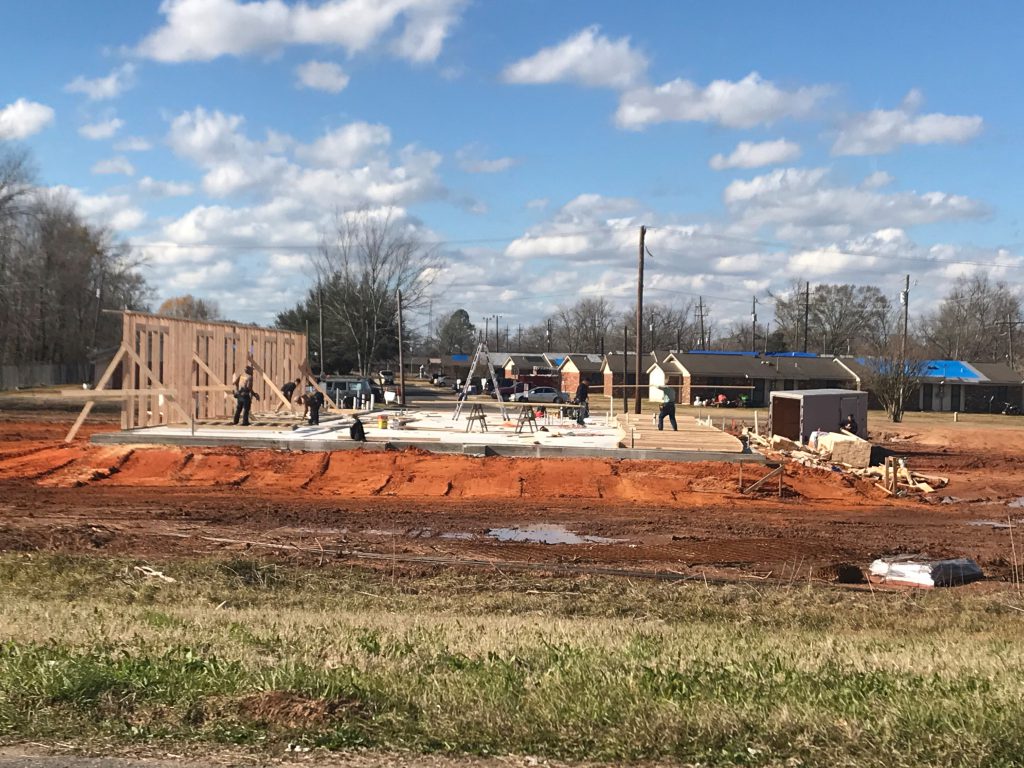 December 29, 2020: Construction workers begin to build the frame of this future glory!
---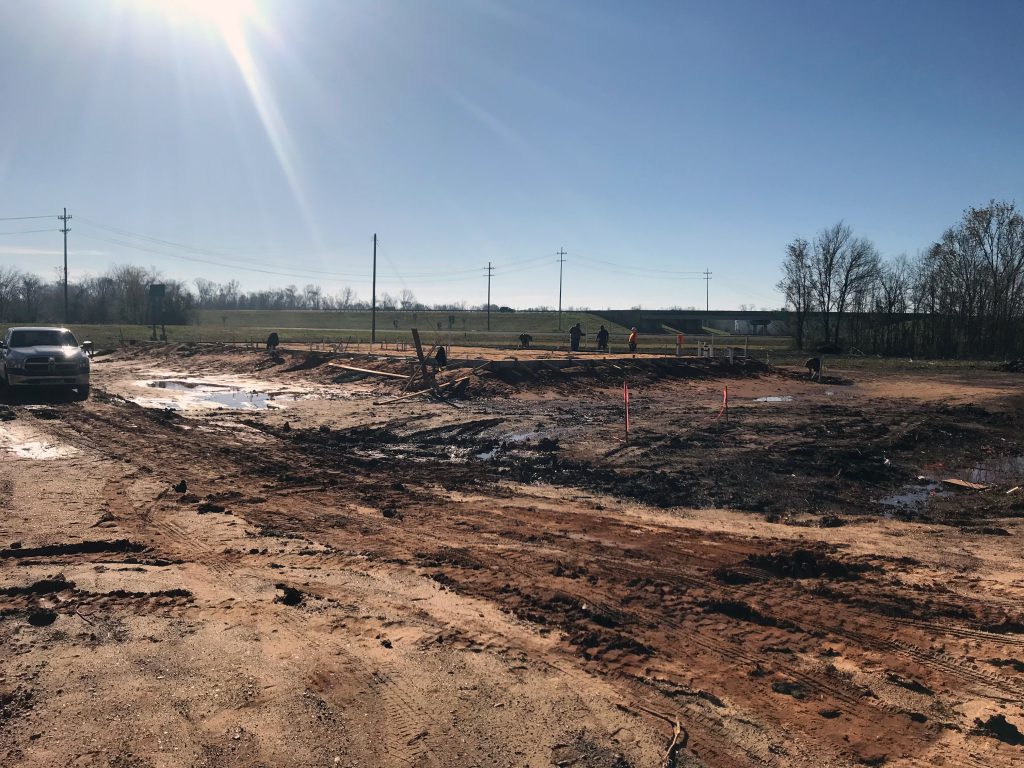 December 1, 2020: Construction has begun and the foundation is ready to be built upon.
---
November 5, 2020: The Rapides Parish Library held a groundbreaking ceremony to mark the beginning of construction for the new Alfred Boyce Wettermark Branch Library at 9:00 am on November 5th. This project will make the 9th of ten Rapides Parish Library locations to be built or remodeled since 2008 to ensure that public library facilities meet the current needs of the Rapides Parish community.
The new branch will be built on land graciously donated by the Michael Wettermark family on Haywood B. Joiner St. in Boyce, LA. Project architect Adam Grunzinger of Alliance Design Group, describes the plans of the new 5500 square foot building as being modeled with elements that are reminiscent of the old Boyce High School, incorporating a sense of history and education in the architecture.
As Rapides Parish Library Board of Control President Linda McMahon states, "The current Boyce Branch is beautiful but the new one will be magnificent." It will be a public facility that hosts meeting rooms, study rooms, enough space for children, teen, and adult programs and most importantly, a facility that brings educational, informational, cultural, and entertainment opportunity to the community of Boyce and each community that surrounds it.
The Rapides Parish Library Director Celise Reech-Harper, describes the Boyce Branch project as one that she adopted from former Director Laura-Ellen Ayres and former President of the Rapides Parish Library Board of Control President Craig Walker. It is a project that she is delighted to see through because it is as an opportunity of hopeful prosperity, a beacon, a lighthouse for literacy.
District E Police Juror Rusty Wilder and Boyce Mayor Alma Moore express the excitement of Boyce community members and how beneficial the new Library will be for people of all ages. The Rapides Parish Library looks forward to continuing service to our communities, whether it be through drive through, curbside, or physical and virtual spaces.