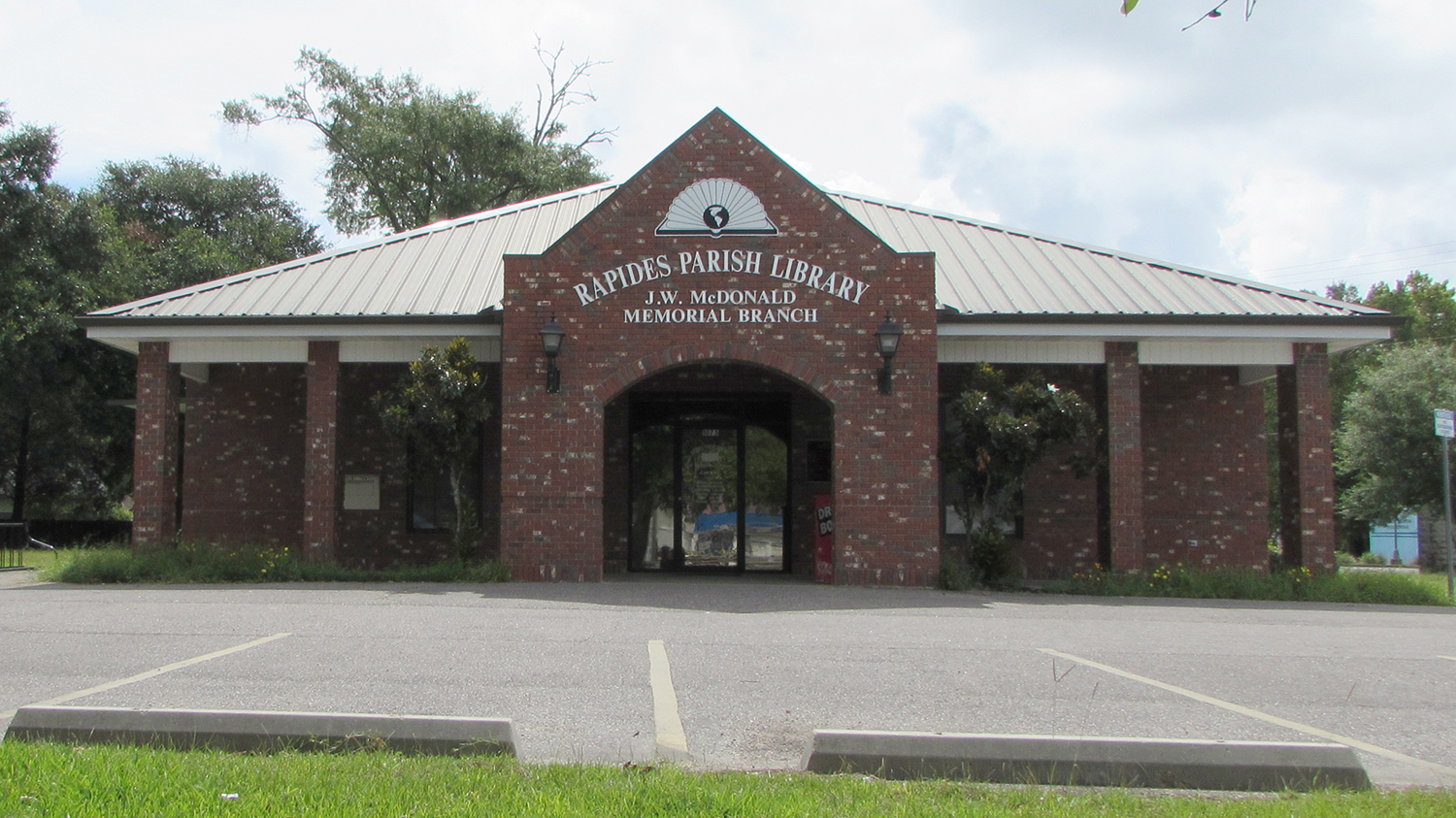 The J. W. McDonald Memorial Branch of the Rapides Parish Library system was for many years named the "Glenmora Branch". It was the fifth library branch to open in Rapides Parish. At its opening on January 20, 1942, a record 63 customers registered. Since that time, the branch has faithfully served the residents of Glenmora, Forest Hill, Long Leaf, Melder, Pitkin, Plainview, Turkey Creek and Union Hill. Today the branch carries on the mission of Lucy Mae Britt, its first librarian, by providing its customers with local access to a variety of books and other educational materials.
In June, 2008, the branch moved into a spacious new building, built on land donated by Mr. J. W. McDonald before his death. In addition to the library's collections, we now offer meeting room space and a computer lab for classes of up to ten participants.
Programs
Storytime
Every Thursday 10:00 am – 11:00 am

Library Babies
Every Thursday 9:30 am – 10:00 am
Reading Incentives
The J.W. McDonald branch offers special reading incentive programs during Easter and Halloween. Come by during these seasons for more information.
Back Room Book Sale
Used book sale open every Wednesday from 1:00 PM – 4:30 PM. Run by Glenmora Friends of the Library.
Meeting Rooms
Learn information about our meeting room, and how to make a reservation by clicking here.
Contact Information
P.O. Box 1206
1075 Hwy 497
Glenmora, LA 71433

Phone: (318) 748-4848
Fax: (318) 748-4851

mccirc@rpl.org
Find us on Facebook!
Hours
Tuesday 9:00 am – 6:00 pm
Wednesday 1:00 pm – 5:00 pm
Thursday 9:00 am – 6:00 pm
Friday 1:00 pm – 6:00 pm
Saturday 9:00 am – 1:00 pm
Staff
Gail Goldberg
Manager
x 1603